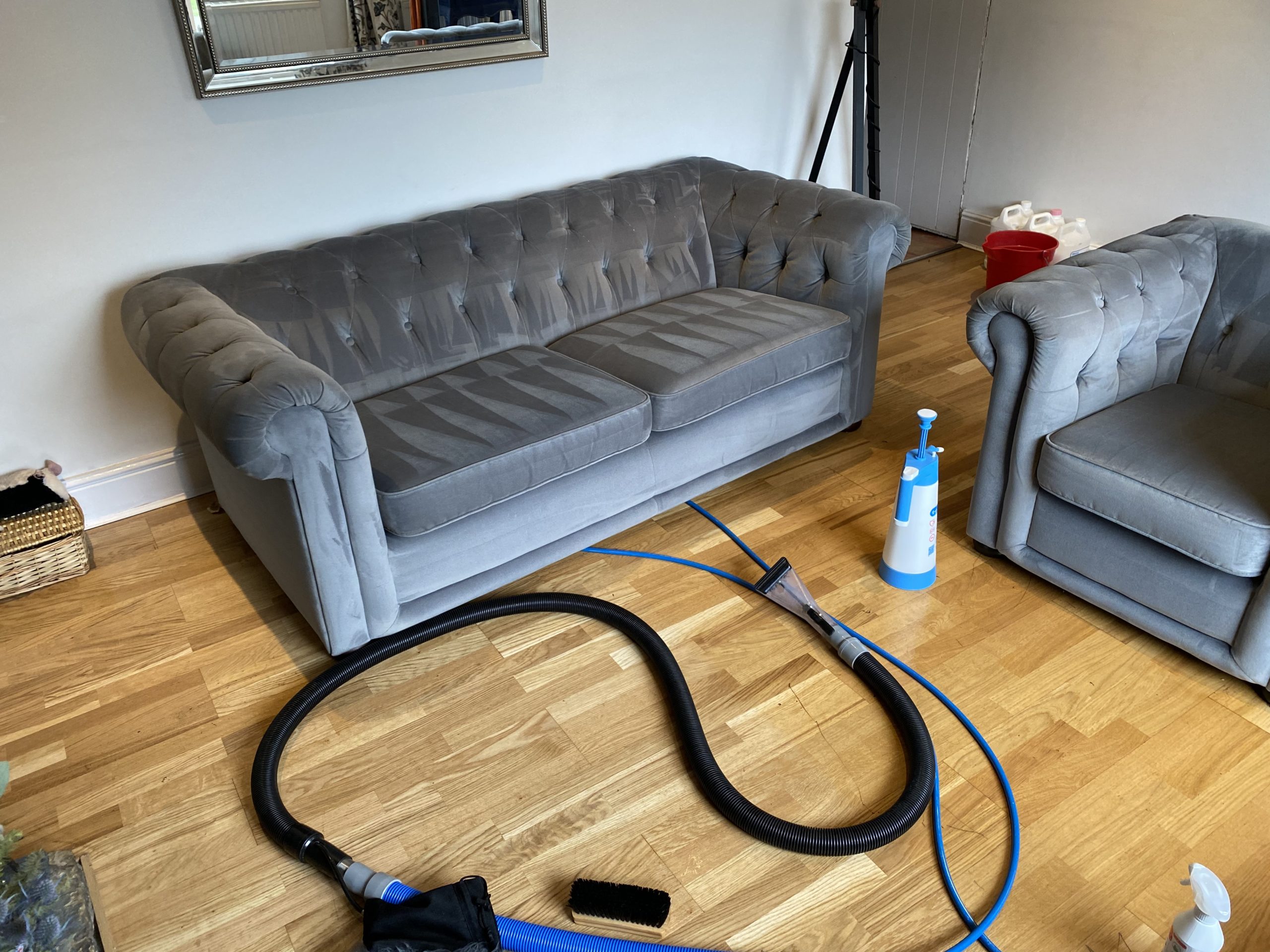 Upholstery Cleaning Leeds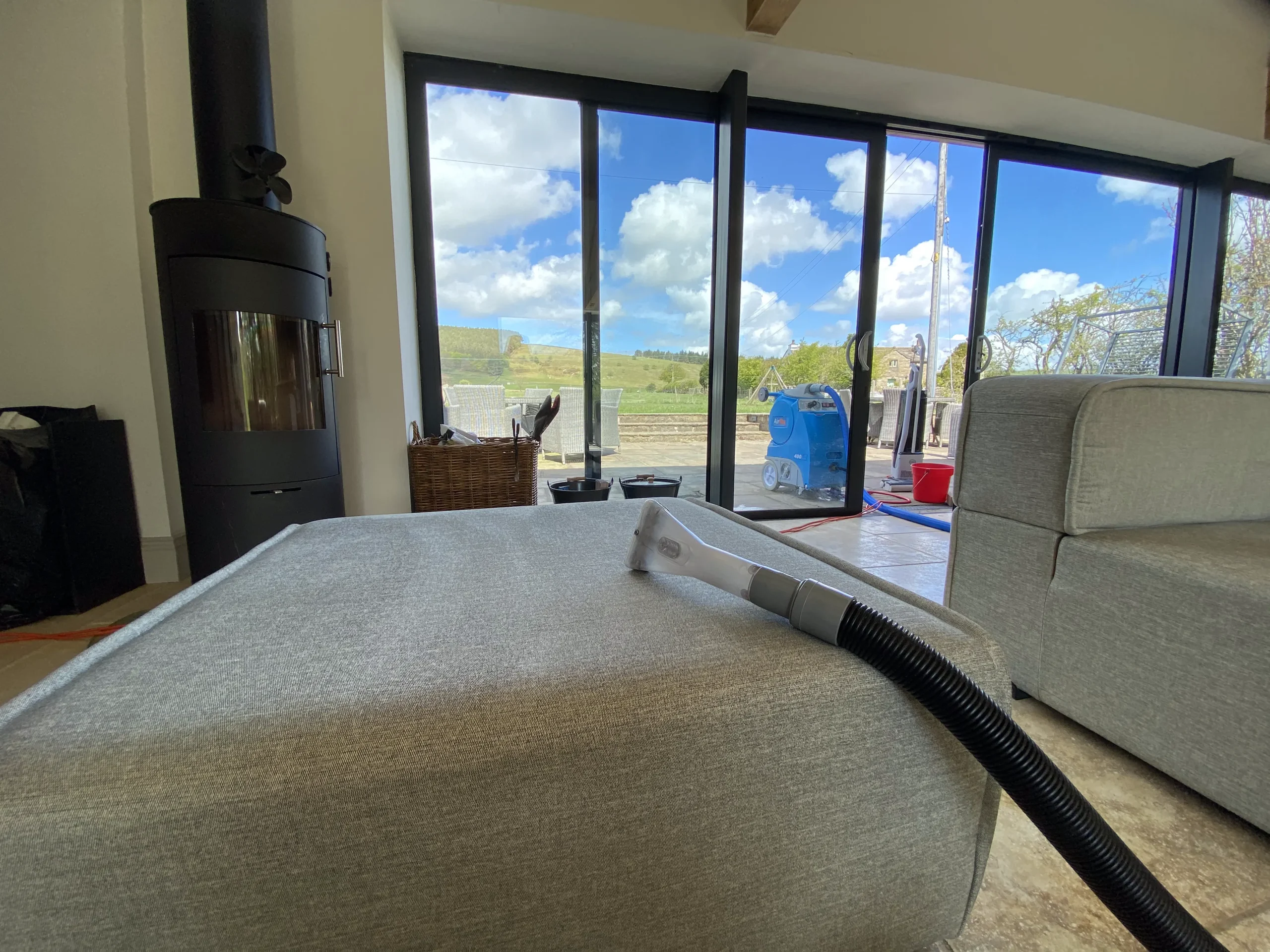 Professional upholstery cleaning in Leeds
The City Cleaners have been cleaning sofas in Leeds for over 13 years. Our team of professional upholstery cleaners in Leeds are fully trained to clean all types of chairs, sofas and bed frames found in the home.
Our certified CleanSmart upholstery cleaning technicians in Leeds are fully insured, have been through a vigorous training regime and are trained to test, identify fabric, clean safely and effectively.
From fine fabric viscose upholstery cleaning to polyester DFS sofas we have got you covered, providing a deep and thorough cleaning process that produces great results on the toughest of stains.
How it works
What you can expect from our upholstery cleaning service
Request a quote!
Simply fill out your details on the website, or give us a call, we will get straight back to you in no time! We may ask for information about the type of property, size and condition of the things you need cleaning.
Once your happy, book a day for cleaning!
Our friendly technicians will come and visit and complete the job at a time and date that suits you. Sit back and relax! Our cleaners do all the hoovering and heavy lifting of furniture.
Jobs a good un!
You don't pay until the jobs completed and your completely happy with no hidden fees or charges! Super quick drying times so no waiting hours to dry and our technicians replace all furniture back to normal before they leave, happy days!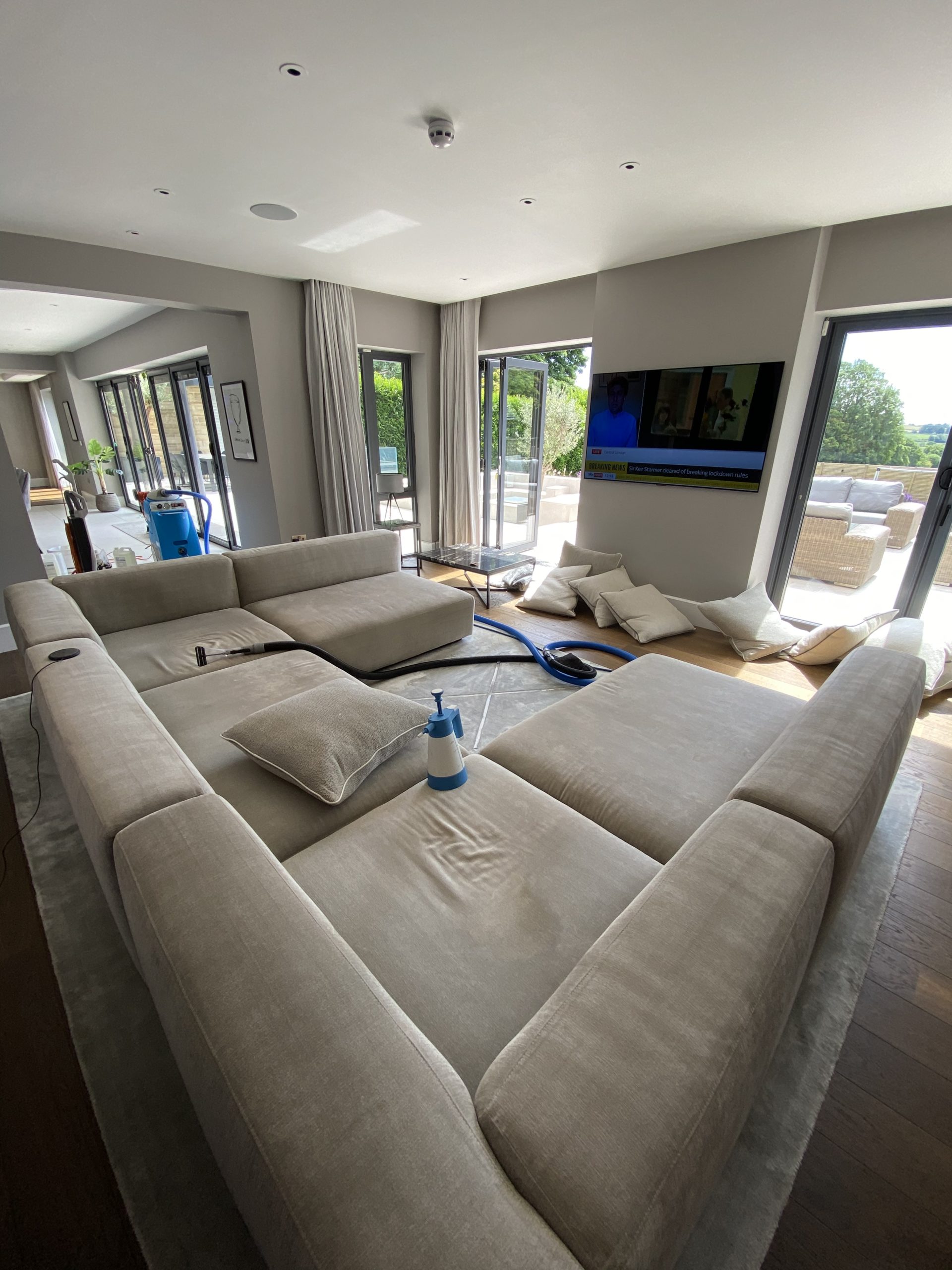 Different types of upholstery…
The City Cleaners can clean all different types of upholstery in the home including three piece suites, L shaped sofas, love chairs, cuddle chairs, arm chairs, winged chairs, footstools, chaise longues, bed bases and head boards.
We are able to clean any type of upholstery and soft furnishings in the home, depending on the type of fabric, backing and fibres we have to vary the type of cleaning and cleaning solutions we use to clean safely.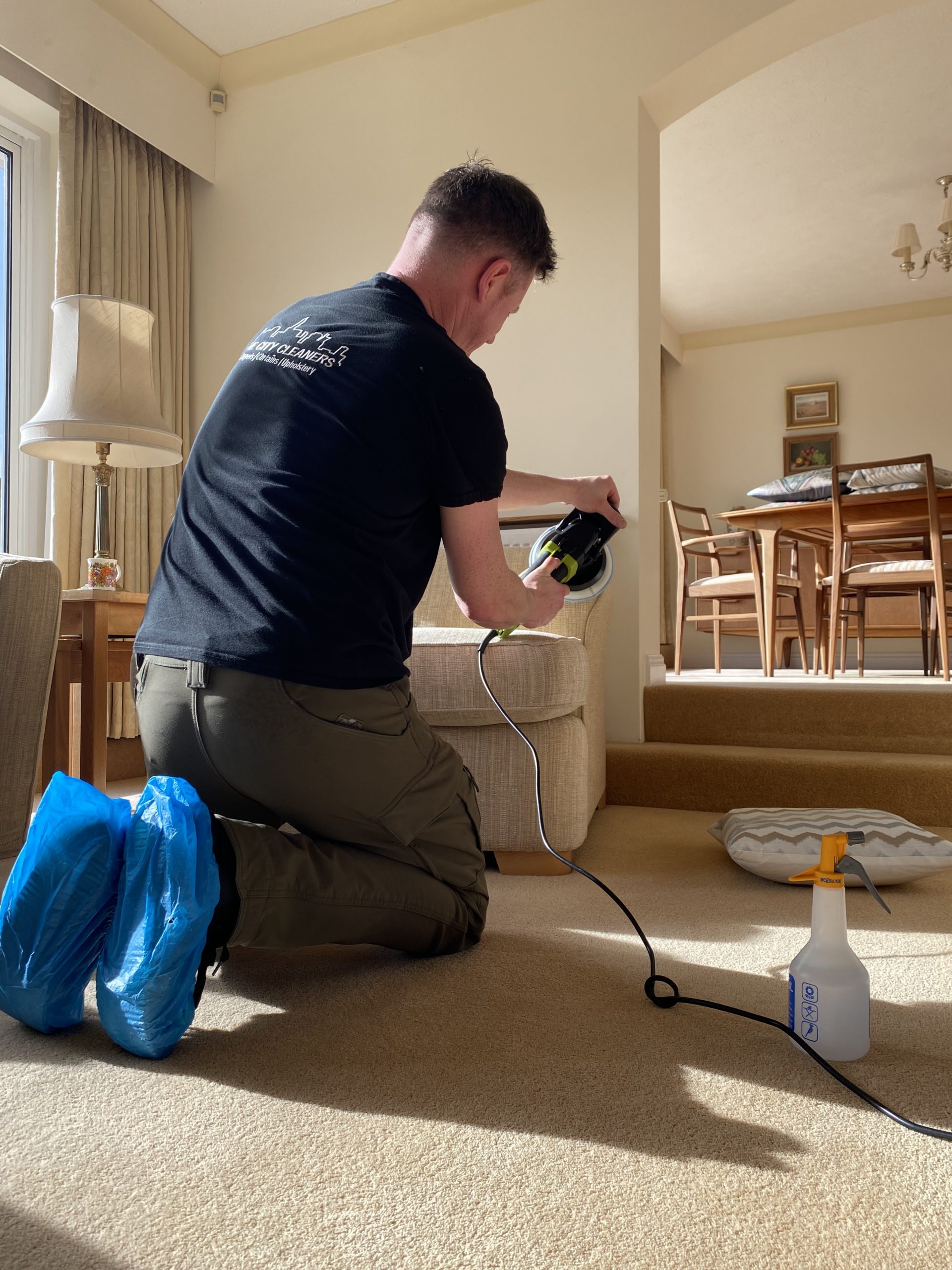 Very low moisture upholstery cleaning
This very low moisture cleaning method is perfect for cleaning surface dirt and stains, and more delicate fabric types. We use this cleaning technique on most back and side panels of upholstery where there is not as much ingrained dirt.
The advantages of VLM cleaning are the upholstery dries almost straight away, within around 30 mins or so. The risk of any damage to delicate sofas is eliminated such as shrinkage, discolouration and over wetting.
We apply the very low moisture treatment using very fine misting tool, the chemical is PH neutral and we can clean all types of fabric with no issues at all. A safe bet when cleaning fabrics that are vulnerable to any damage.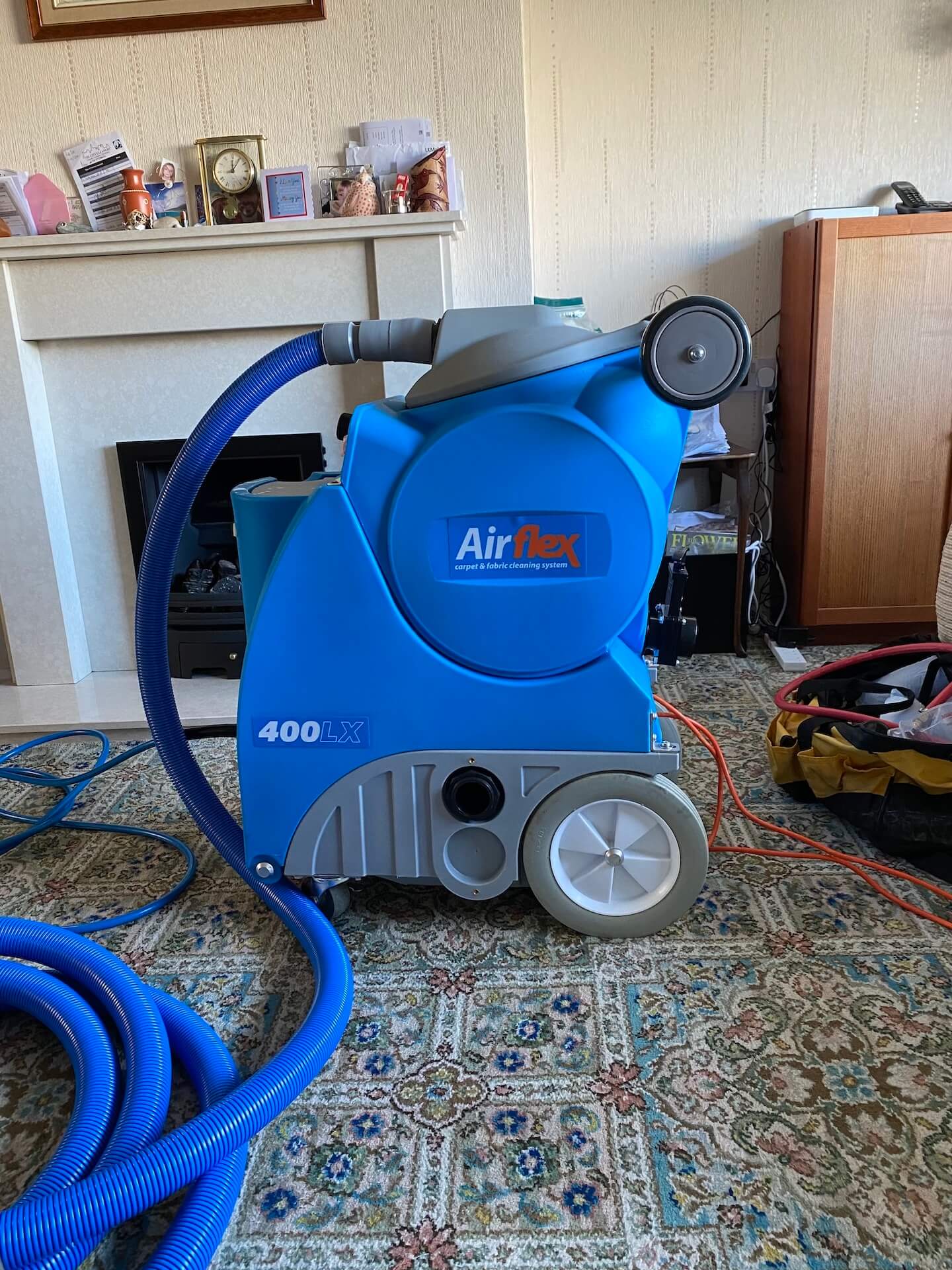 The right tools for the job
Airflex 400LX
Our custom built machines are of the very highest standard. We can fully adjust the temperature, pressure and they pack a huge vacuum onboard resulting in speedy quick drying times and a very efficient clean. Our machines are the latest in machine technology.
This clever attachment is perfect for cleaning upholstery, its agile extracting head can clean the hard to reach areas. This new technology cleans and vacuums in two different ways, creating a really efficient clean and leaves your sofas and chairs gleaming!
Eco-Friendly Cleaning Products
We only use eco-friendly, pet and child safe products on your upholstery, sofas and chairs. We source all our products from Prochem, the leading manufacturer in the UK. The solutions are effective whilst protecting the environment.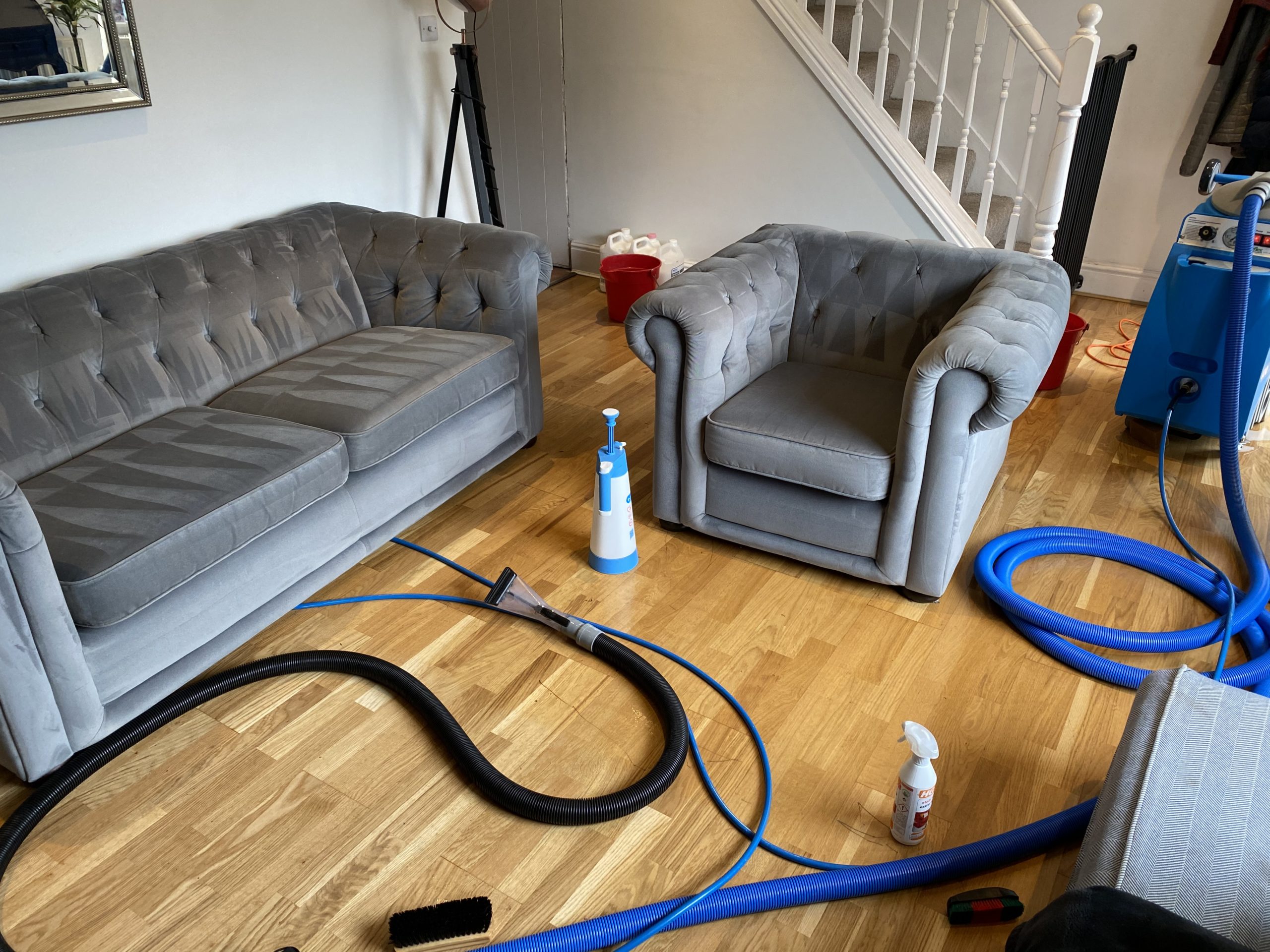 Different cleaning techniques for specific fabric types…
After pre inspection and fibre testing, our highly trained upholstery cleaners in Leeds will determine which cleaning method and solution is more appropriate for your chairs and sofas.
This is important so that we can clean your upholstery safely with maximum efficiency and better results.
-hot water extraction
Hot water extraction is ideal for the majority of upholstery cleaning, most types of fabrics can accept this method of cleaning albeit we use a low moisture extraction tool during the cleaning process, this is called the Rotavac ShearDry.
After all… the fabric on your sofas is only a few millimetres thin, unlike your carpets that have a deeper pile and can retain a lot more moisture, we aim to use as less moisture as we can during any cleaning process.
Applying a very light mist of the correct pre spray for your fabric, agitating using a drill brush or agitation pad to work the chemical in and emulsify the dirt then extracting with the low moisture tool which vacuums two different ways resulting in super quick drying times.
This makes for an effective clean that reaches into all the nooks and crannies, in between the piping and around the corners and edges of your sofa, whilst extracting the deep embedded dirt that builds up on the arms and seat cushions.
-solvent/ dry shampoo
Solvent cleaning is the preferred method for the finest of fabrics such as viscose and silk. These extremely delicate fabrics are very susceptible to damage and don't appreciate any water, if any at all.
There is a huge risk of damaging the pile and fibres of these types of upholstery and we use this technique so we can eliminate moisture all together.
Using a micro fibre mitt we can apply solvents indirectly to the fabric, agitate gently using a horse hair brush or similar and towel dry. This is a long process and a very time consuming operation however gives piece of mind when cleaning the most delicate of fabrics.
It's quite rare we would have to use this method, it's the same method we use for delicate curtain cleaning too but we have the knowledge and experience to turn to this when we identify one of the few very delicate fabrics.
60 Mile radius of Leeds
120 Mile radius of Leeds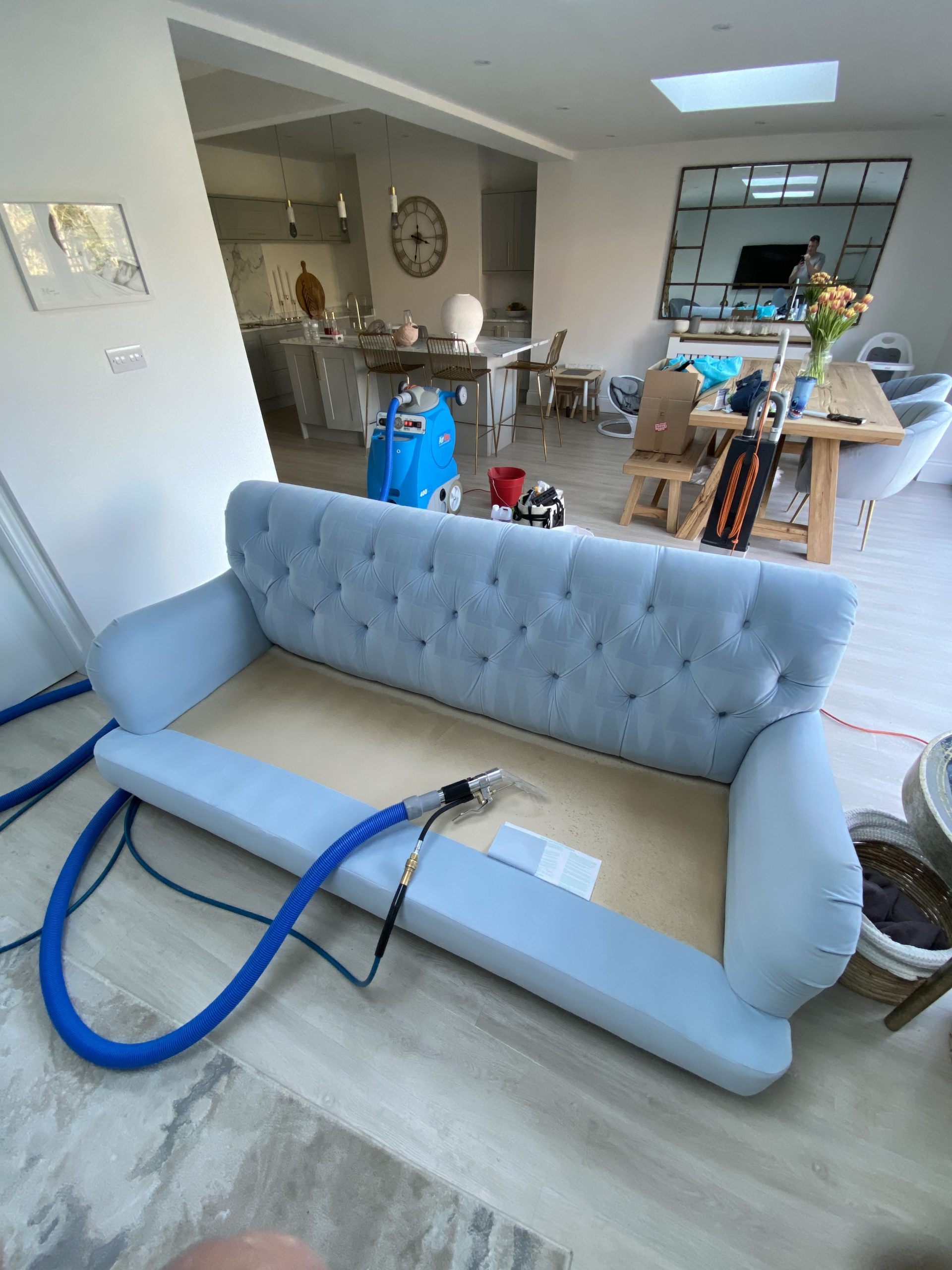 Super quick drying times for your upholstery cleaning in Leeds …
It's important to dry upholstery quickly, we do everything we can to dry your fabrics as fast as possible to prevent any damage to your chairs and sofas.
Our Airflex machines have very powerful vacuums on board which help to draw out any residues left after cleaning, on top of this we can speed dry using AirPods that sit on top of your upholstery and fan dry.
Working section by section we can move these AirPods and snail blowers around speed drying the areas we have just cleaned. This is important for aiding a safe cleaning process and the customers prefer a quick drying process anyway so they can sit back on your clean sofas!
Words from our customers
We stand by our work and our reputation and we would like you to see honest reviews and genuine customer experiences from our own clients. We have many positive reviews scattered across every available platform, we have reviews on yelp, google, trustpilot, and facebook. Check out our Instagram page @thecitycleaners for upholstery cleaning videos too!
G
Gemma Wilkins
Had an end of tenancy clean done from the city cleaners, it was a commercial clean for our estate agents. As well as the carpets and sofas they also cleaned the communal areas between the apartments free of charge, excellent carpet cleaning service, will be using again. Thanks so much!!
M
Mark Horner
Adam created a space in his busy diary for our urgent cleaning needs and turned up on time despite the heavy snowfall in our area. He is polite, considerate, professional, knowledgeable and skilled at his work. The results were superb… better than we could have hoped for. He saved a treasured piece of family furniture from having to be disposed of. Fantastic value for money and highly recommended.
P
Pamela Meredith
Got my living room carpet and hallway carpet cleaned today. Had some nasty stains and the doorways were looking very grubby. Adam from the city cleaners came around and did a brilliant job of everything, i was also impressed that he wore full PPE too during this covid pandemic, this gave me peace of mind and an all round excellent service.
M
Mitesh Parmar
Adam was brilliant from start to finish and cleaned all our carpets, rugs and fabric headboard to perfection. There were a couple of stains that appeared after the carpet had dried and Adam quickly arranged another appointment, without hesitation, straightaway and concentrated and removed these stains. Brilliant service - I will be booking him in again and will also recommend him to others. Thanks once again Adam.
K
Katie Winn
Adam cleaned our sofa which hasn't been cleaned in 6 years!! It looked brand new when he'd finished. So impressed. The carpets look amazing too. He was very efficient and knowledgeable. We definitely recommend his services and will be using him again in the future.
J
James Winn
I would recommend Adam without hesitation, for any of your cleaning needs. A really professional job at a great price and Adam is lovely guy, with very high working standards! Thanks for a top job!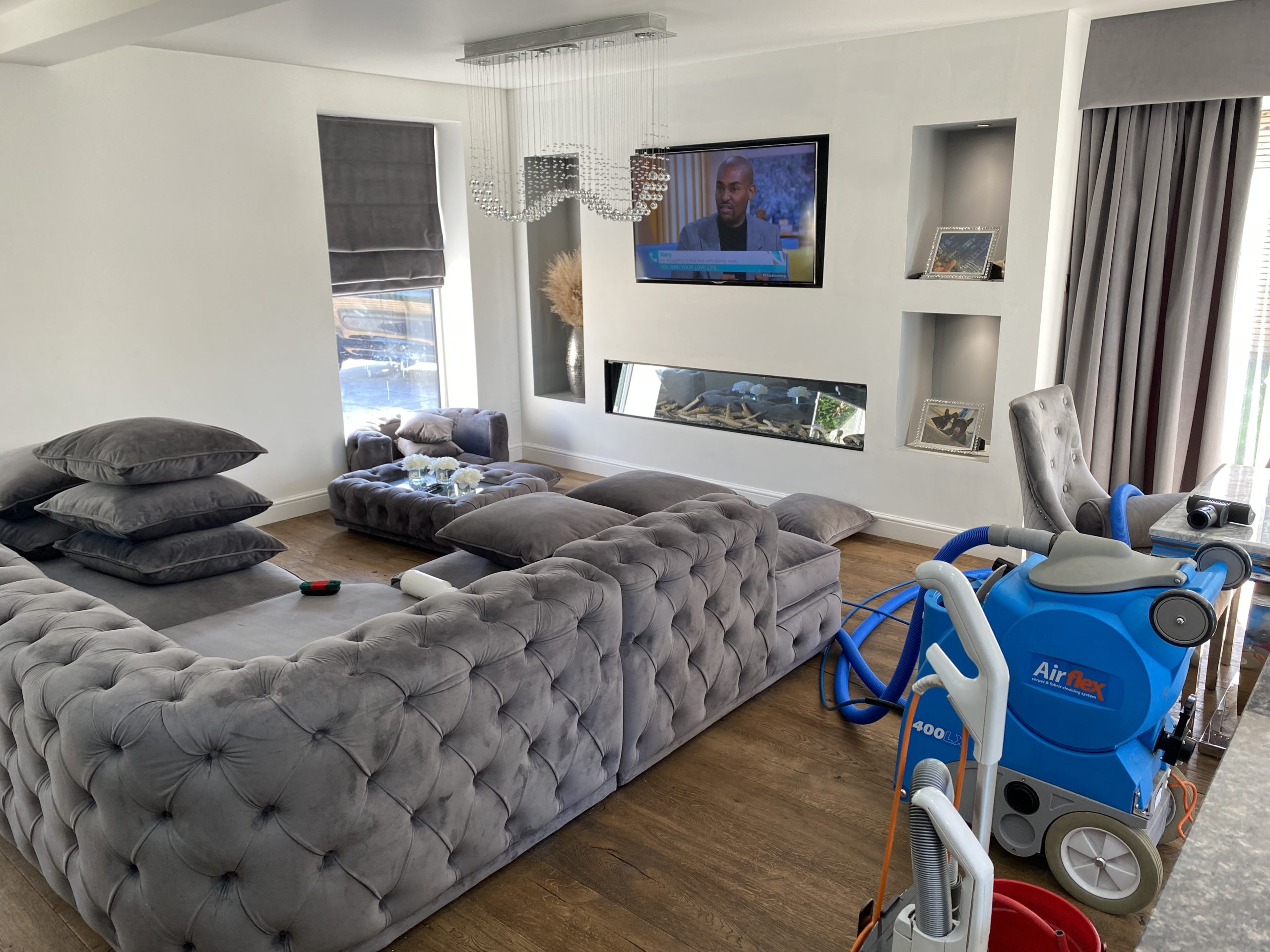 Stain protection for your sofa…
The City Cleaners provides an optional service of stain protection for upholstery cleaning in Leeds. This is applied once the cleaning is complete or as a one off service for people who have bought a nice new suite and want it protecting from stains, spillages and any accidents.
This invisible coating keeps liquids on the surface and just rolls off the fabric once applied. Really handy if you have young children or pets that are likely to have accidents.
This stain guard protection for sofas is also popular for very expensive pieces that people would like to maintain and protect for longevity.
A professional approach to upholstery cleaning in Leeds…
We pride ourselves on good cleaning practices, and good customer service. The City Cleaners upholstery cleaners in Leeds delivers…
Professionally trained Upholstery Cleaners
Established for over 13 years
Accredited cleaning technicians
Friendly, Uniformed & CRB Checked
Fully Insured
Latest machine technology
Eco-friendly, pet and child safe cleaning products
Affordable upholstery cleaning