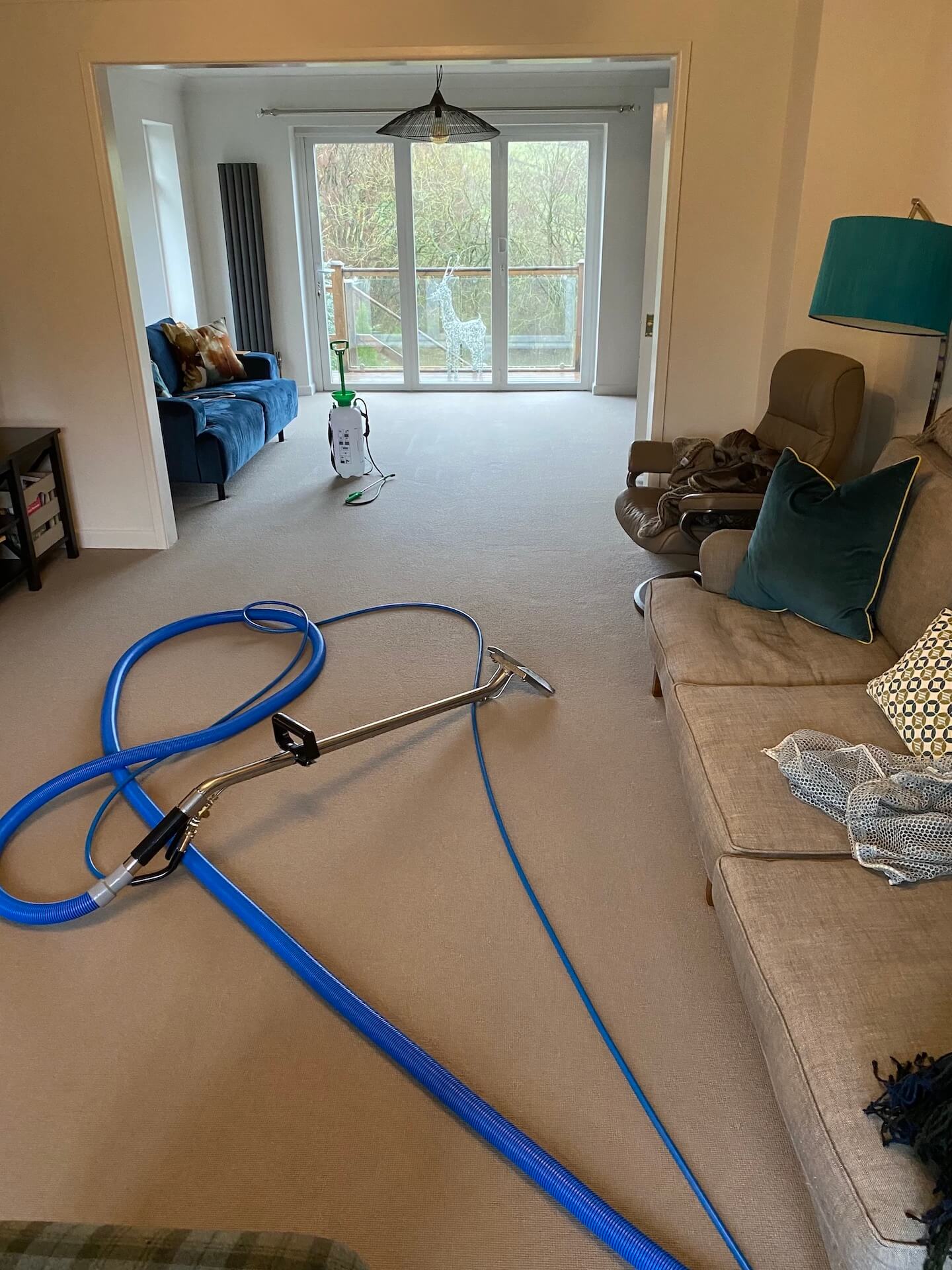 Professional carpet cleaning services in Leeds…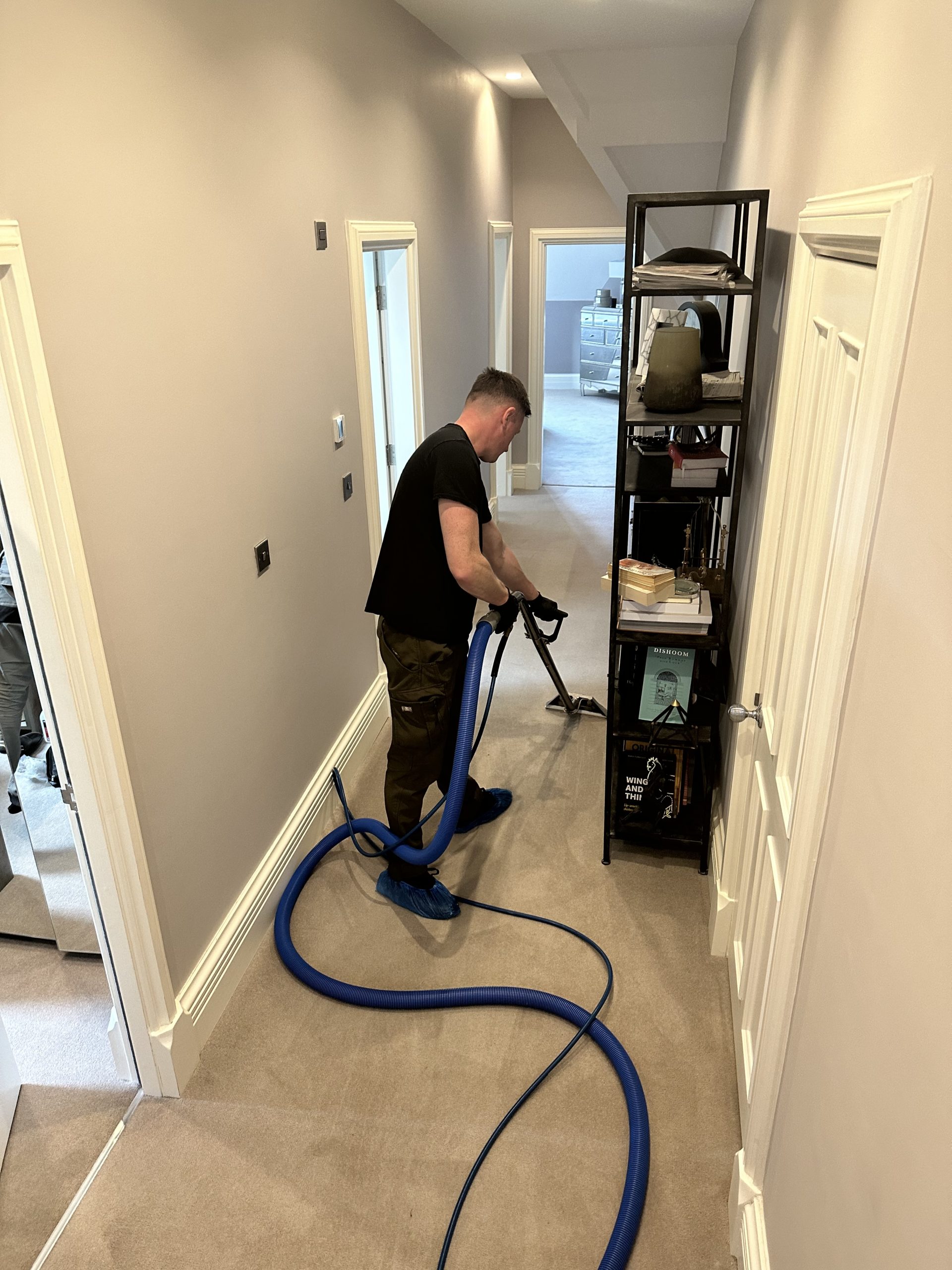 Carpet cleaning services in Leeds
The City Cleaners are fully trained and accredited CleanSmart technicians that have over 13 years experience of cleaning carpets in homes across Leeds and West Yorkshire.
Over the years our technicians have cleaned carpets in the homes of over 10000 Leeds locals and have a vast experience of cleaning every possible carpet you can imagine!
From wool carpet cleaning to synthetic carpet cleaning our knowledgeable cleaners in Leeds can provide a deep and thorough clean that's safe and delivers super quick drying times.
Our carpet cleaning service in Leeds is highly rated, our DBS checked technicians do a brilliant thorough job and respect your home, all the work we do is fully insured.
Request a quote!
Simply fill out your details on the website, or give us a call, we will get straight back to you in no time! We may ask for information about the type of property, size and condition of the things you need cleaning.
Once your happy, book a day for cleaning!
Our friendly technicians will come and visit and complete the job at a time and date that suits you. Sit back and relax! Our cleaners do all the hoovering and heavy lifting of furniture.
Jobs a good un!
You don't pay until the jobs completed and your completely happy with no hidden fees or charges! Super quick drying times so no waiting hours to dry and our technicians replace all furniture back to normal before they leave, happy days!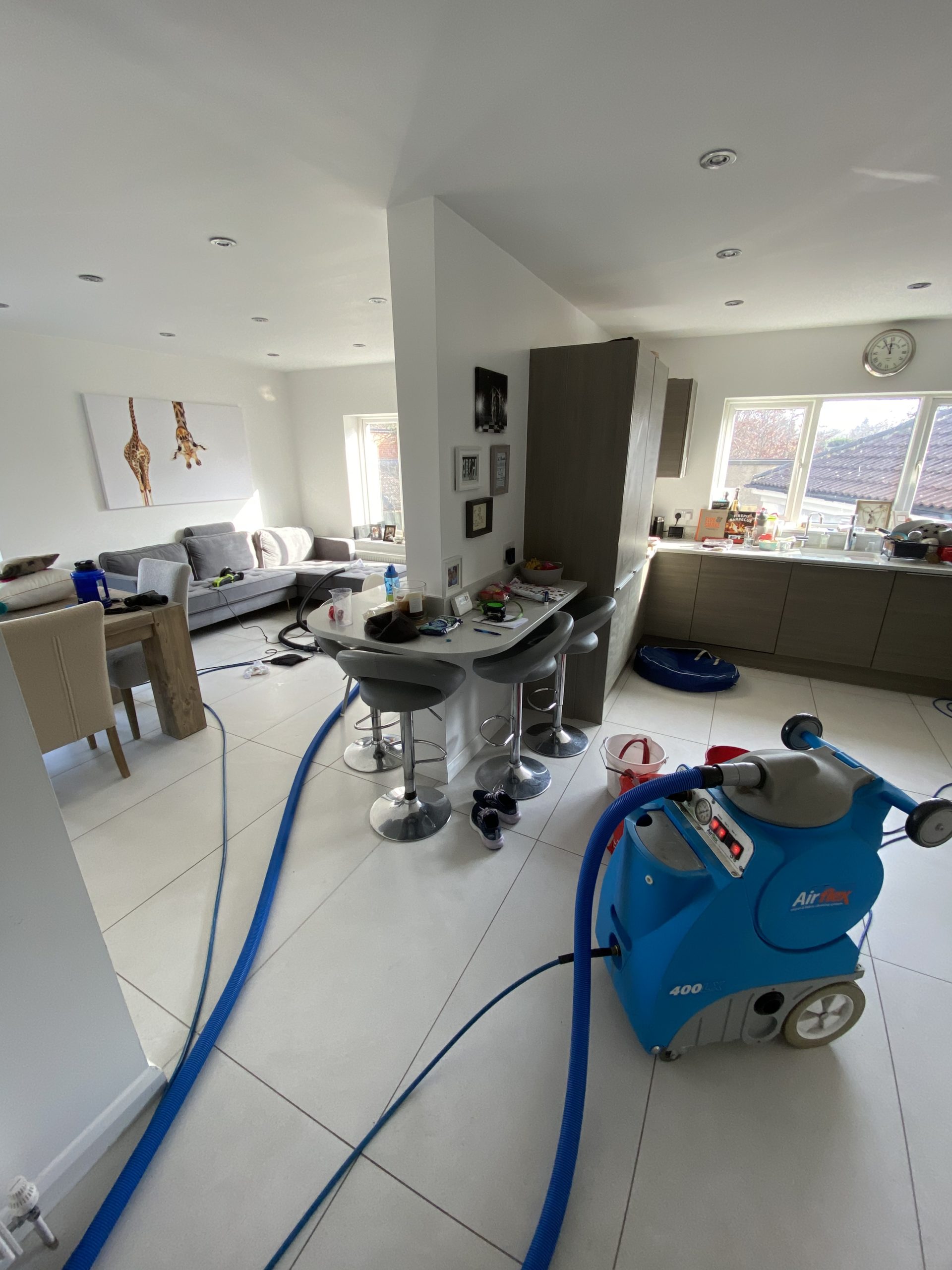 Powerful carpet cleaning machines.
Our fully trained cleaning experts in Leeds are armed with the most powerful and latest machine technology.
Depending on the situation we can either use hot water extraction machines, very low moisture carpet cleaning machines, or dry compound carpet cleaning machines.
Our heavy duty machines are ready to tackle any type of carpet we come across, with fully adjustable PSI and water temperature, or encapsulation VLM techniques we can clean the most hard wearing or delicate of carpets in the home.
Over the years we have been Investing heavily in a full range of cleaning systems including the Airflex machine with onboard magma heater, rotary, orbital low moisture systems and agitation machines.
Words from our customers
We stand by our work and our reputation and we would like you to see honest reviews and genuine customer experiences from our own clients. We have many positive reviews scattered across every available platform, we have reviews on yelp, google, trustpilot, and facebook.
G
Gemma Wilkins
Had an end of tenancy clean done from the city cleaners, it was a commercial clean for our estate agents. As well as the carpets and sofas they also cleaned the communal areas between the apartments free of charge, excellent carpet cleaning service, will be using again. Thanks so much!!
M
Mark Horner
Adam created a space in his busy diary for our urgent cleaning needs and turned up on time despite the heavy snowfall in our area. He is polite, considerate, professional, knowledgeable and skilled at his work. The results were superb… better than we could have hoped for. He saved a treasured piece of family furniture from having to be disposed of. Fantastic value for money and highly recommended.
P
Pamela Meredith
Got my living room carpet and hallway carpet cleaned today. Had some nasty stains and the doorways were looking very grubby. Adam from the city cleaners came around and did a brilliant job of everything, i was also impressed that he wore full PPE too during this covid pandemic, this gave me peace of mind and an all round excellent service.
M
Mitesh Parmar
Adam was brilliant from start to finish and cleaned all our carpets, rugs and fabric headboard to perfection. There were a couple of stains that appeared after the carpet had dried and Adam quickly arranged another appointment, without hesitation, straightaway and concentrated and removed these stains. Brilliant service - I will be booking him in again and will also recommend him to others. Thanks once again Adam.
K
Katie Winn
Adam cleaned our sofa which hasn't been cleaned in 6 years!! It looked brand new when he'd finished. So impressed. The carpets look amazing too. He was very efficient and knowledgeable. We definitely recommend his services and will be using him again in the future.
J
James Winn
I would recommend Adam without hesitation, for any of your cleaning needs. A really professional job at a great price and Adam is lovely guy, with very high working standards! Thanks for a top job!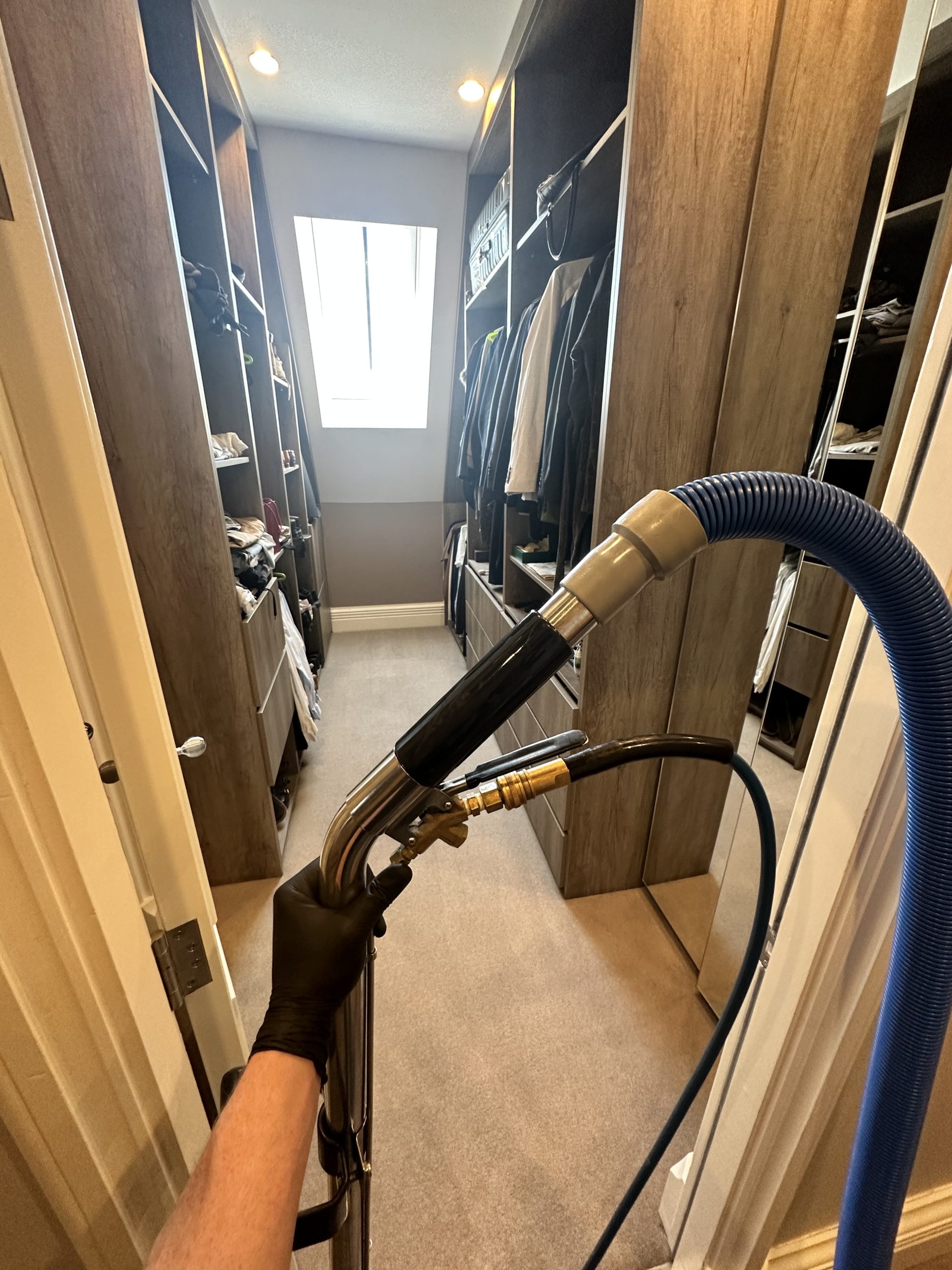 Synthetic carpet cleaning
Synthetic carpets are made from man made fibres including polypropylene, nylon and polyester. These most popular hard wearing carpet types are perfect for homes that have young children and pets.
You can't distort the PH level on these more robust carpet types, they can take a good hammering and are a lot easier to clean! Not lasting as long as a wool carpet but you can chuck the kitchen sink at these when it comes to cleaning, so we can remove the toughest of stains and spillages.
Synthetic carpets don't retain much moisture so generally dry a lot quicker, sometimes in one hour! we can clean these carpets using both very low moisture and hot water extraction methods.
All the cleaning products we use for cleaning synthetic carpets are cleanSeal certified and completely safe for young children and pets.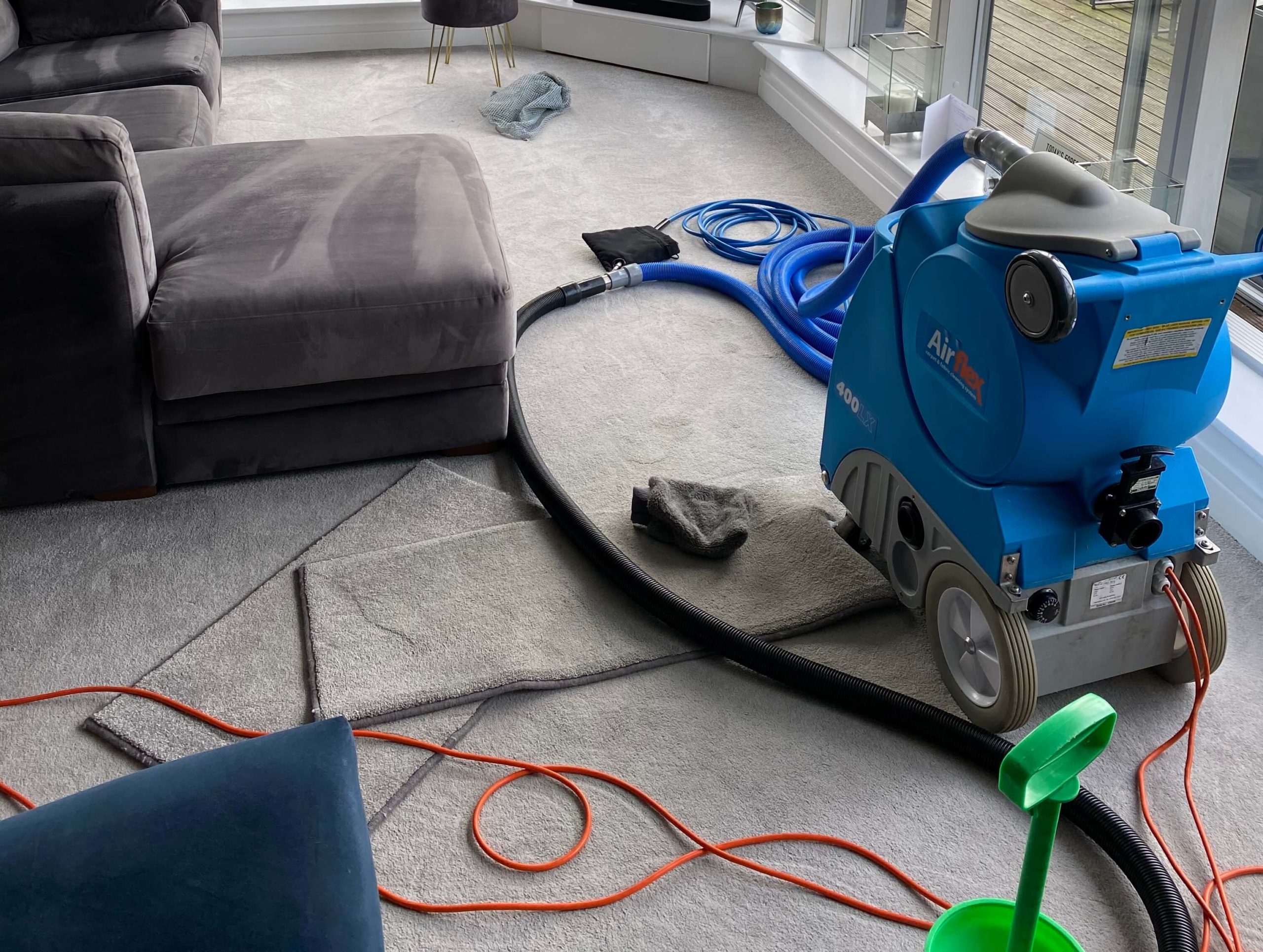 The right tools for the job
Airflex 400LX
Our powerful carpet cleaning machinery have on-board heating systems, be van mounted or portable, can run 200 feet of hosing and pack extremely powerful vacuums enabling us to deliver super speedy drying times and cut through the toughest of stains and spillages in your carpets.
The Rotary system
As an alternative to hot water extraction or steam cleaning, this versatile next generation cleaning machine brings a whole new level to advanced cleaning techniques offering carpet cleaning with almost ZERO moisture and ZERO noise. The City Cleaners can offer dry carpet cleaning and very low moisture encapsulation carpet cleaning methods with this equipment
Eco-friendly pet and child safe Cleaning Products
Our carpet cleaners in Leeds only ever use the very best eco-friendly, pet and child safe cleaning products whilst cleaning your carpets at home protecting you and the environment.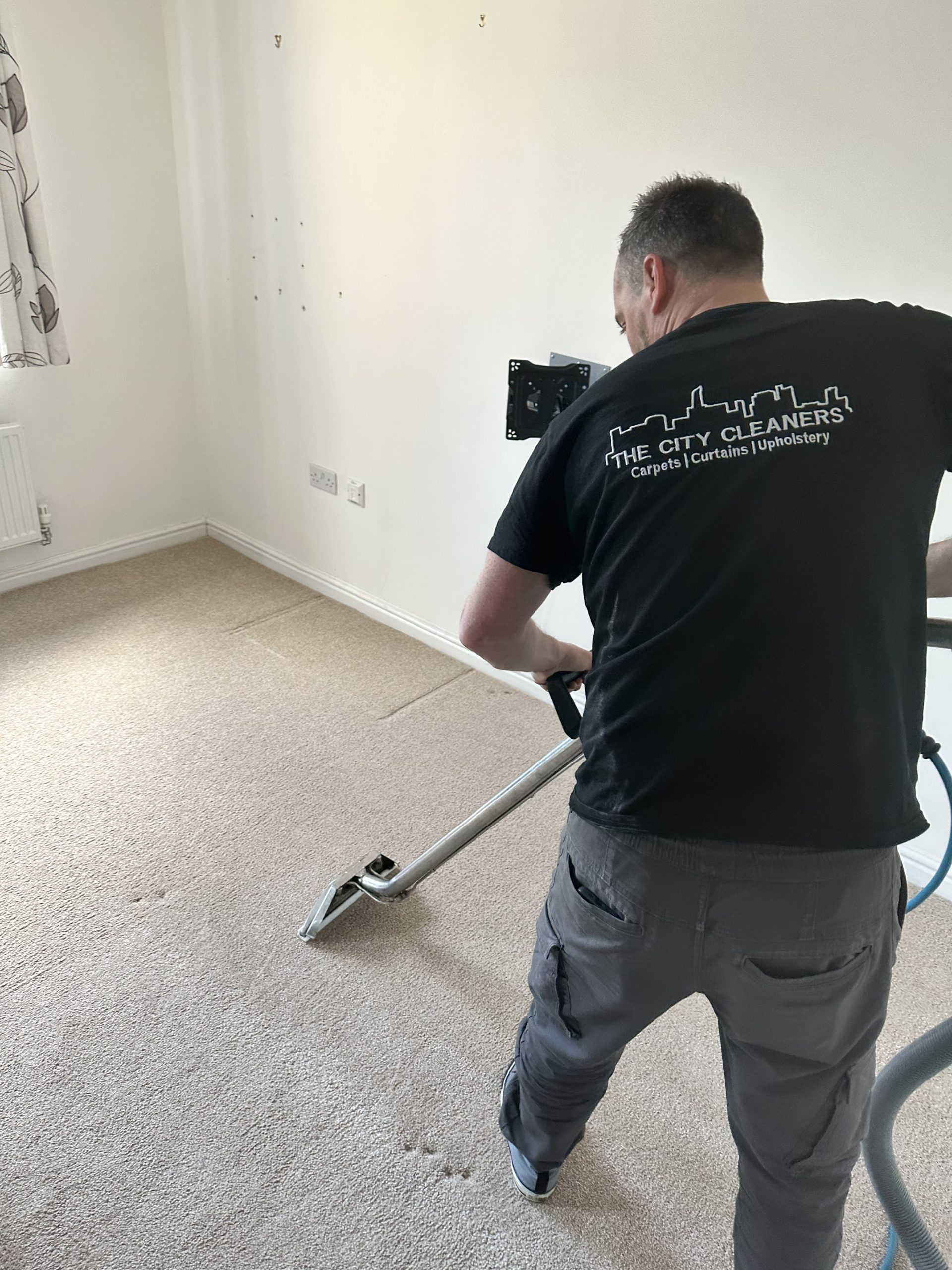 Wool carpet cleaning
Wool carpets are made from animal fibres and require a delicate approach when it comes to cleaning.
The PH level in wool can fluctuate during the cleaning process and this needs to be neutralised on completion to prevent damage to the fibres.
The City Cleaners uses wool safe pre sprays and anti soiling rinses in the the tank of the machine to protect the animal fibres providing a safe clean that encourages longevity for your plush wool carpets.
Wool carpets are prone to rust marks from certain types of metal, some of which can be found on the wheels of chairs and metal studs under some furniture in the home. Using specially designed protective tape we are able to protect your carpets from rust marks during the cleaning process.
Wool has natural shading on the carpets and sometimes these areas can be mistaken for stains and spillages, this is just the way the pile decides to sit and the light reflects differently on these areas.
Wool retains 30% more moisture than synthetic carpets, even when the wool carpet feels dry after cleaning it takes a slightly longer drying time compared to a synthetic carpet. It's important not to put anything metal back onto your carpet once the cleaning has done until it's completely dry! Drying time for wool is around 3-4 hours but our carpet cleaners can reduce this by speed drying.
All the products we use to clean wool carpets are completely safe for young children and pets alike.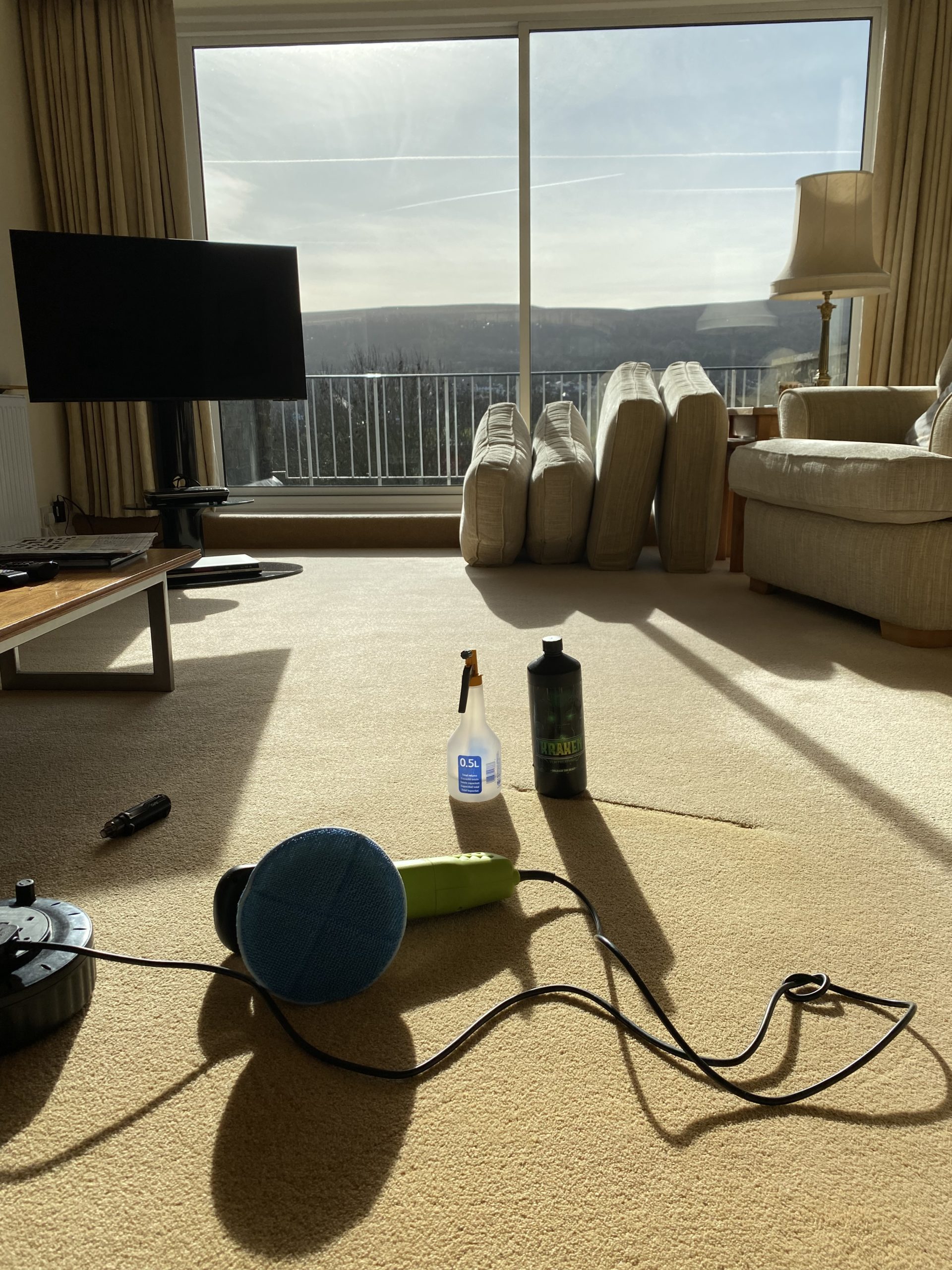 Stain removal 
The six step carpet cleaning process removes most stains and spillages found on your carpets however some may remain and we have to delve into our spot and stain removal kit!
More stubborn stains on your carpets such as glue, sticky residues, fruit juices, ink, lipstick, chewing gum, paint, slime, red wine, blood, rust, water marks, tea and coffee stains, draft marks, carbon marks, soot, and pet stains require more specialist treatment to help emulsify and remove.
Our highly trained technicians in Leeds have a wealth of knowledge and experience in removing the toughest stains and spillages, using PH testing, specialist spotters and stain removers, tamping brushes, Terry towels, de-browning treatments, oxidisers and reducers, we can remove these embedded stains safely without causing damage to your carpets.
60 Mile radius of Leeds
120 Mile radius of Leeds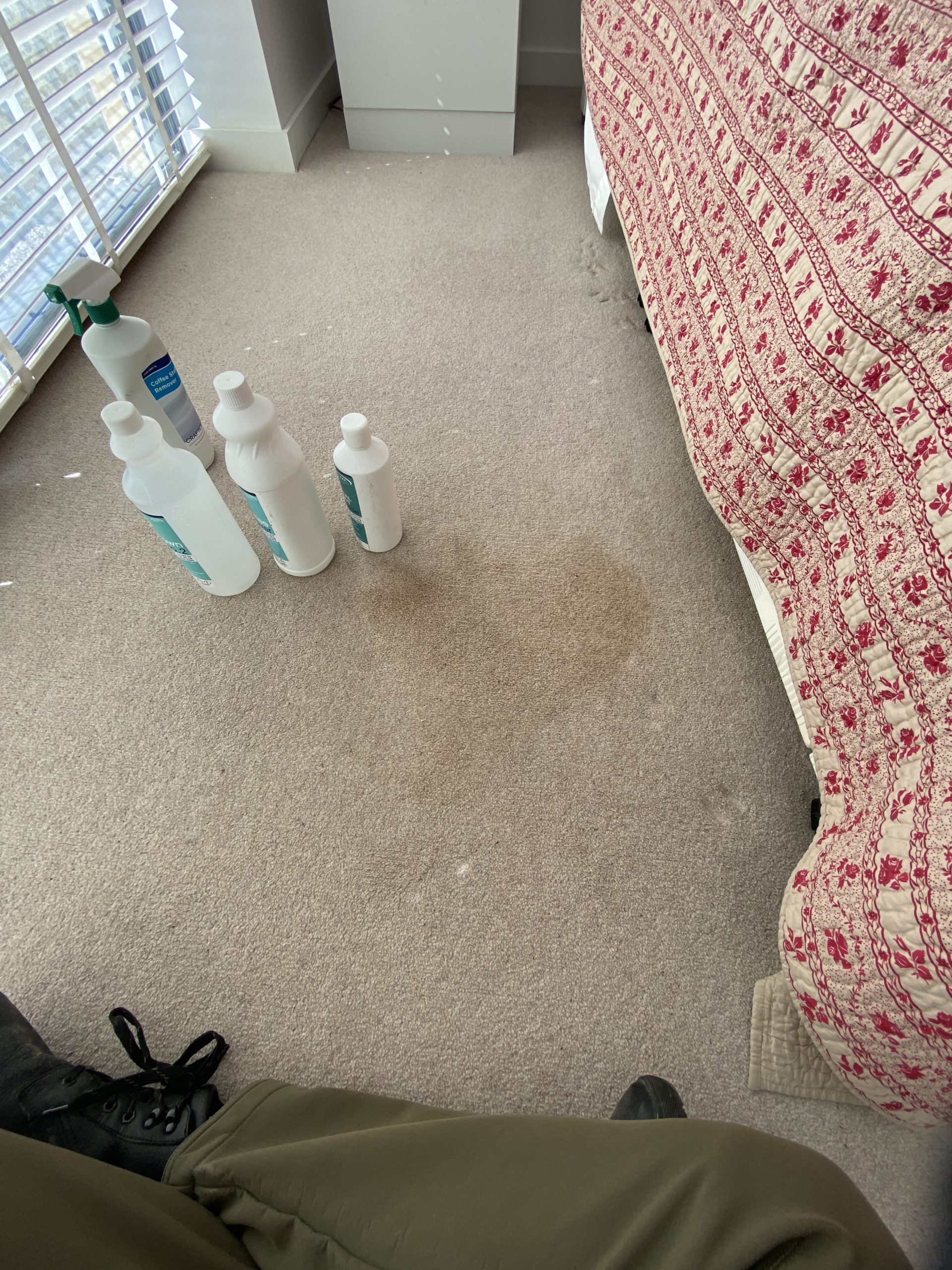 Pet stain removal and pet odour removal
The City Cleaners can remove pet urine, pet oils and pet stains found in your carpets caused by dogs and cats in the home.
Using dedicated specialist cleaning products specifically designed to break down the salts and minerals in the pet urine, UV torches and moisture meters we can remove the stain and odour from you home carpets.
The specialist enzyme treatment breaks the chemical chain on a molecular level that produces these nasty stains and smells, so we can remove and eliminate rather than just mask the smell.
Using water claws to penetrate deep into the carpet fibres and the backing, we can extract all the nasties completely resulting in your carpets smelling, looking and feeling fresh again!
We also rinse these pet stains with an anti-wicking cleaning product to eliminate any chance of the stains re appearing.
Carpet Cleaning Benefits
Keeping your carpets clean makes your home look, feel and smell so much better. You can extend the life of your carpet, completely remove any dirt and bacteria from the fibres whilst enhancing the overall appearance of your home. Here are some of the stains we can remove from your carpet.
Tea and coffee stains
Fresh Juices*
Rust
Blood
Engine oil
Acrylic paint
Gloss
Mascara
Make up
Super glue
Chewing gum
Plaster
Watermarks
Mould
Draft marks
*Fresh juices include: Orange, Blueberry & Cranberry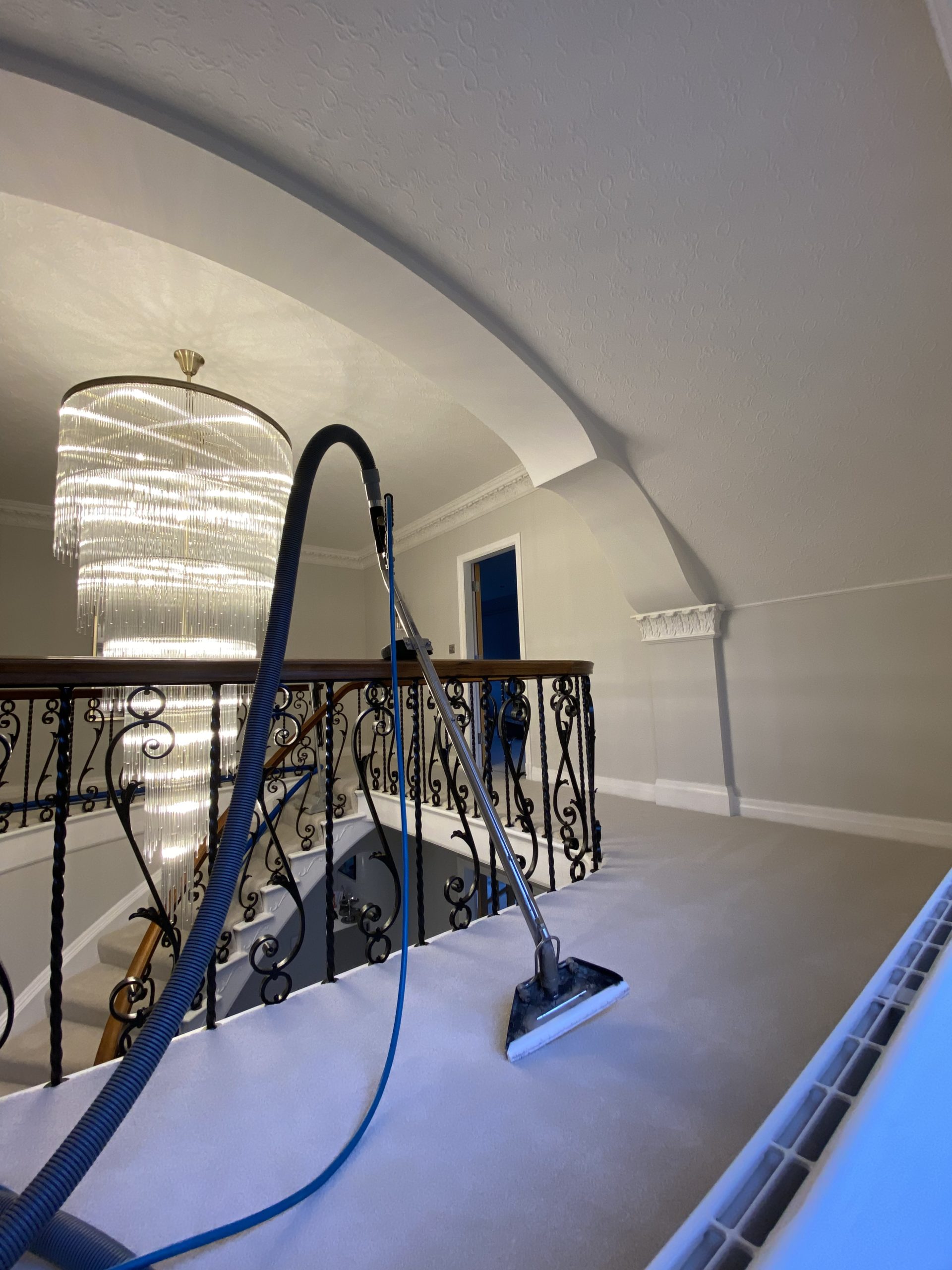 Stain protection for your carpets.
Once the cleaning process is completed we can offer our customers stain guard protection!
Accidents do and will happen from time to time and this added protective layer means you can maintain your carpet for longer increasing the time between professional deep cleaning and saving you money!
This next generation specialist product protects your carpets in the future from re-soiling, stains, spillages and making it easy to wipe away any future stains or mishaps that may occur.
Do you take a deposit when booking?
No, you only pay our cleaners once the job is complete and your happy with it.
Do you work weekends and out of hours?
The City Cleaners do offer flexible appointment times. You can choose to get your carpets cleaned on a weekend or out of hours for a small surcharge of 15% providing we have the availability.
You can pay cash or card to the cleaners on completion, for larger commercial jobs we can send a 30 days invoice.
How long does my carpets take to dry?
Our machines have very powerful vacuums, meaning at the longest your carpets are dry within 1.5 hours! We also have very low moisture methods that can dry even quicker!
How long does the job take?
For one carpet it takes around 20 minutes to clean, and around 20 minutes for each seat on upholstery, this is after unloading all the gear and setting the machine up etc which takes around another 20 minutes.
How much does it cost to have a carpet cleaned?
On average we charge around £45 per carpet depending on size, for larger through lounges its a bit more and for a small office box bedroom its less. You can choose to add stain guard protection for £15 per carpet however this is optional.
Are your chemicals safe for pets and children?
All the products we use are completely safe for pets and children once dry! With our super speedy drying times (around 1 hour) this is not so much of a big issue for people, it's always a good idea to stay off the freshly cleaned carpets anyway as a part of the cleaning process involves restoring the pile back upright and if it dries this way your carpets will remain soft and bouncy again.
Can you remove pet stains and odours from my carpet?
Yes pet stains and odours can be removed from any carpet. The City Cleaners use specialist chemicals to eliminate pet urine and stains from your carpets. We use a dedicated enzyme treatment for this issue, the enzymes help break down the salts and the minerals that are found in pet urine, this breaks the chemical chain that produces these nasty smells caused by dogs and cat pee embedded into your carpets.
Do we have to be in the house when you clean?
Not necessarily, a lot of times we have to pick keys up from the estate agent or people leave a key under the bin and reposted after cleaning. Our cleaners are fully DBS checked so you can be sure your house will be left as it was and treated with respect.
Do you hoover the carpets first?
Of course we do! Any decent carpet cleaner should hoover your carpets and upholstery prior to cleaning, not only can we do a better job, but we don't want all that loose debris running through our machines either.
Do you move the furniture?
Yes! Leave everything to us, after hoovering we will check underneath your furniture for metal studs/wheels etc. We use furniture sliders and protective tape to protect your carpets from any rust marks during the drying process. Drying only takes around one hour anyway, but better safe than sorry!
Do you provide emergency same day carpet cleaning?
Yes we do offer a same day carpet cleaning service, obviously its a bit more expensive than your regular carpet cleaning rates. This comes in handy for people who have had a flood in their house, or a nasty stain or spillage that needs to be sorted quickly.