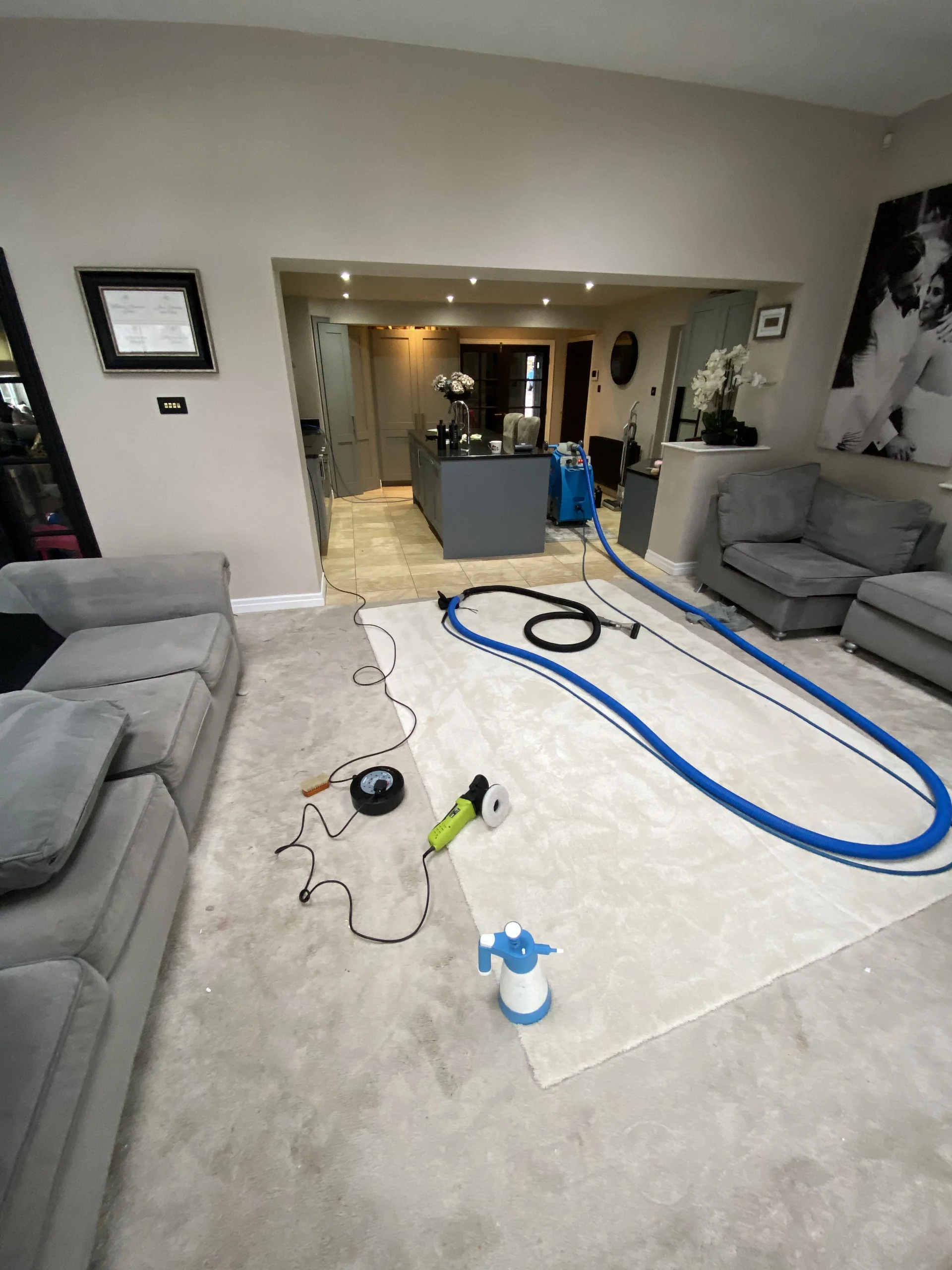 Professional Carpet Cleaners in Horsforth, Leeds.
Our Carpet Cleaners in Horsforth
The City Cleaners are your local greener cleaners, in Horsforth. We are Professional, fully trained Cleansmart technicians and high quality cleaners of carpets and soft furnishings. All our products are pet and child safe and we only use the highest quality latest machine technology. With a wealth of experience in the cleaning industry we can deliver safe and efficient cleaning techniques for even the most delicate of fabrics around your home. From Town Street to New Road Side we have got you covered.
We understand its hard keeping your carpets, curtains, rugs and upholstery nice and clean especially if you have pets or young children around. We can be on hand for deep cleaning, stain removal or general maintainence or your carpets and soft furnishings throughout the year.
The City Cleaners clean commercial and domestic properties, offices, communal blocks, public buildings and hotels throughout Leeds and West Yorkshire.
Our cleaning reputation has kept strong throughout our 10 plus years service to leeds and Yorkshire, and we are proud to have worked with companies like the queens hotel in leeds, leeds trinity centre, NHS, and Harley Davidson.
If you would like to view our thorough six-step carpet cleaning process then head over to our blog that explains the details on how we bring your carpets back to life!
If you would like a quote for any carpets, sofas, curtains, rugs, dining room chairs or leather suites cleaning then just fill out the contact form and we will get back to you in no time!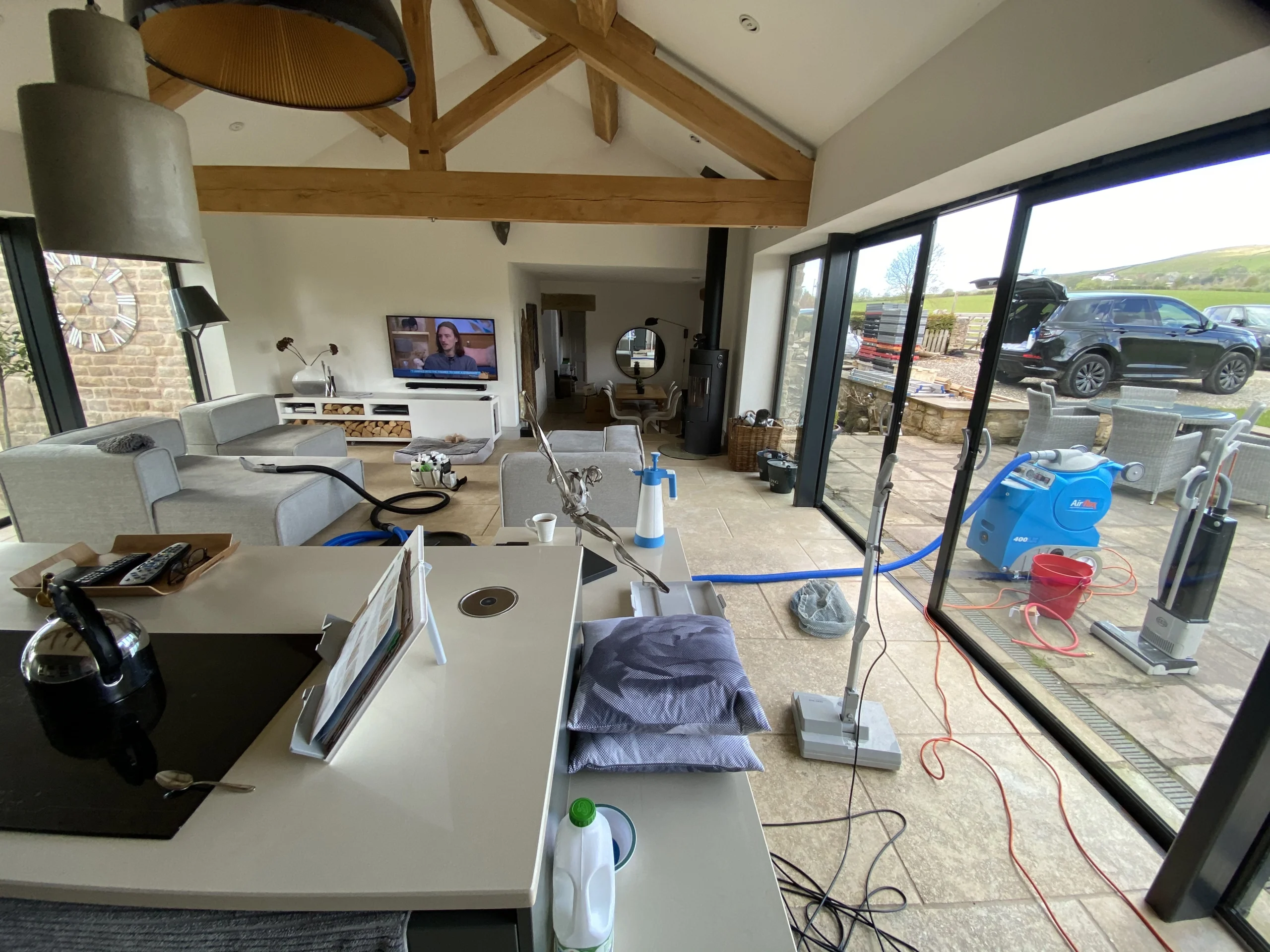 Accredited Cleaning Technicians
Our fully trained Certified CleanSmart technicians have over 13 years experience in the cleaning industry delivering a professional and effective approach whilst cleaning your carpets and upholstery safely.
Eco friendly child and pet safe cleaning solutions
Your local greener cleaners only use cleaning products that are completely safe for children, pets and the environment
Local carpet cleaners
Our local carpet cleaners are reasonable, reliable and friendly. Offering flexible appointments at short notice to suit around your schedule.
Affordable
Although we use the very best equipment, tools and cleaning products available we still endeavour to provide a transparent service that's reasonable and affordable for our customers.
How it works
What you can expect from our Horsforth carpet cleaning service
Request a quote!
Simply fill out your details on the website, or give us a call, we will get straight back to you in no time! We may ask for information about the type of property, size and condition of the things you need cleaning.
Once your happy, book a day for cleaning!
Our friendly technicians will come and visit and complete the job at a time and date that suits you. Sit back and relax! Our cleaners do all the hoovering and heavy lifting of furniture.
Jobs a good un!
You don't pay until the jobs completed and your completely happy with no hidden fees or charges! Super quick drying times so no waiting hours to dry and our technicians replace all furniture back to normal before they leave, happy days!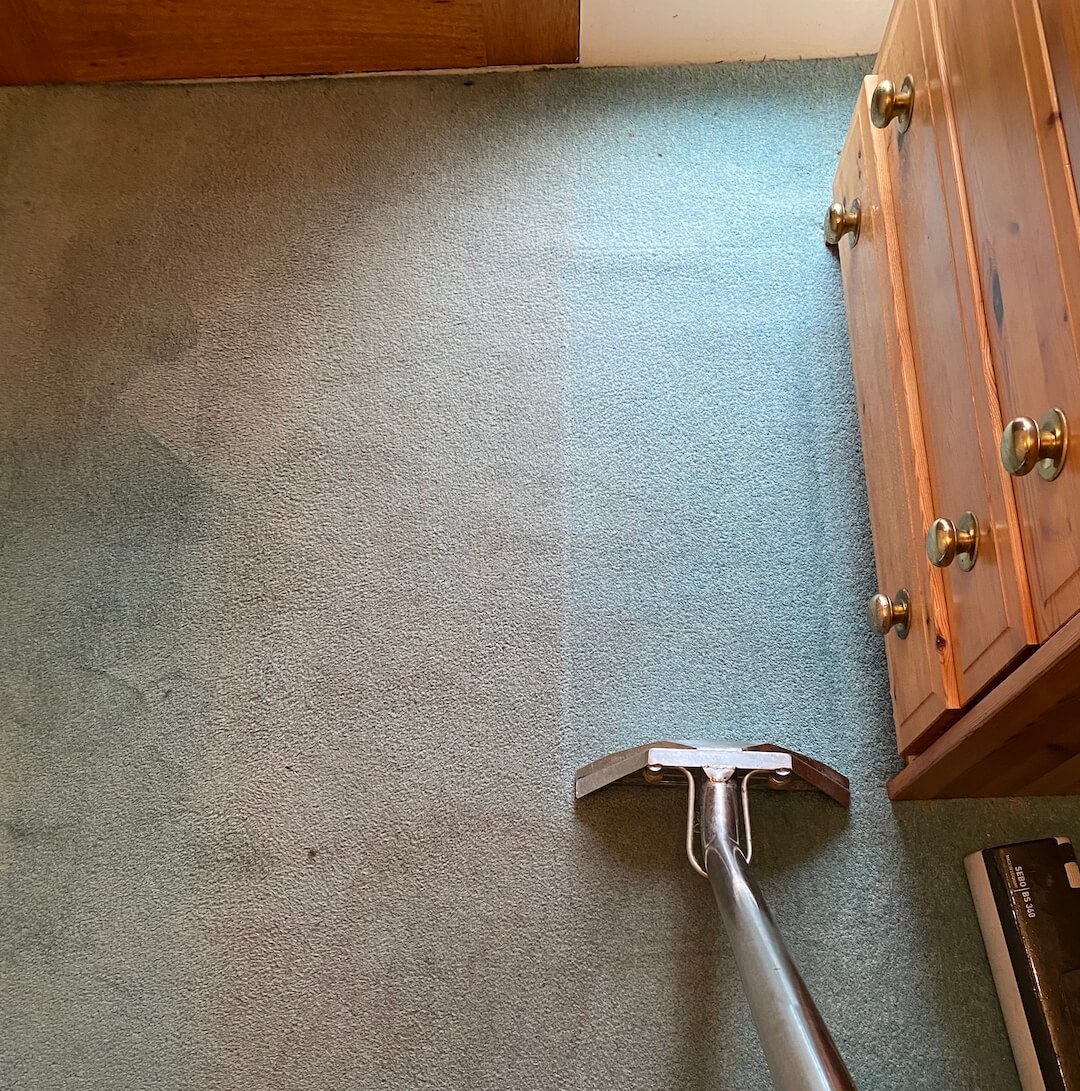 Why The City Cleaners are your #1 choice in Horsforth
We are your local greener cleaners in Horsforth, using only premium cleaning solutions and the very best machinery.
Professional Carpet cleaning
Established for over 10 years
Free Scotch Guard Protection
Expert Trained, Uniformed & CRB
Checked Cleaners
Fully Insured
Latest machine technology
Eco friendly products
Pet and child safe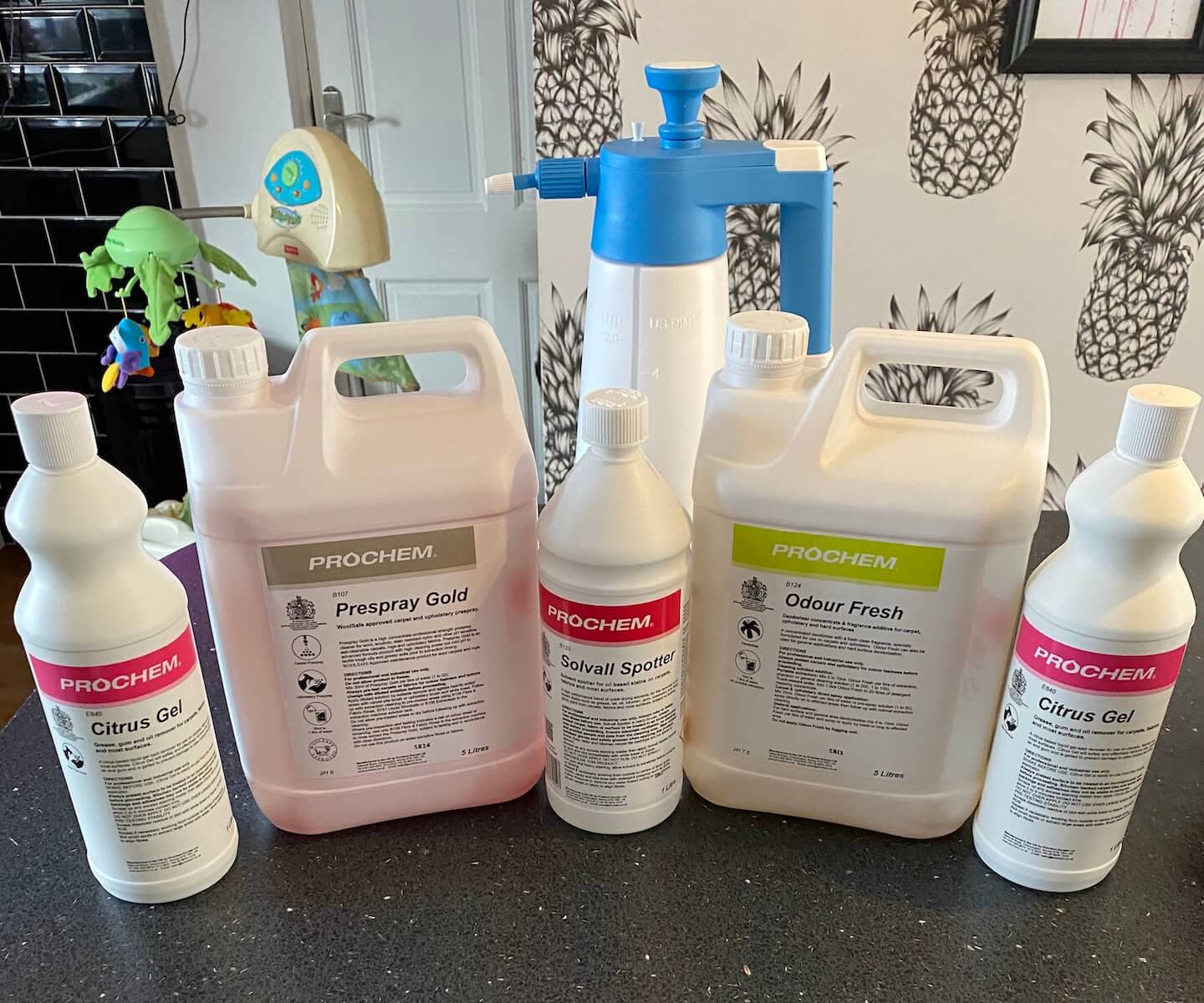 The right tools for the job
Airflex 400LX
Our powerful machines have a fully adjustable spray jets and water heat upto 120c. This gives us great flexibility when cleaning different types of fabrics. This latest machine can run upto 200 feet of hosing, so we can leave the machine on the ground floor and clean your attic rooms and large areas. Great for both domestic and commercial.
The Rotovac ShearDry
This clever attachment allows us to clean the most delicate of fabrics on your upholstery and curtains. The Rotovac cleans and vacuums two different ways providing a really efficient and effective clean while maintaining extremely quick drying times.
Eco-Friendly Cleaning Products
We only use the highest quality Prochem products on your fabrics. These are the market leaders, and their amazing solutions are eco friendly, child and pet safe. They also really take care of your fabrics maintaining their lifespan. We use no harsh chemicals or optical brighteners whilst cleaning your carpets.
Benefits of using local carpet cleaners in Horsforth
We like to look after our locals in Horsforth. All our cleaning technicians are highly trained in the cleaning industry, we are able to clean the most delicate fabrics right through to the most hard wearing carpets and upholstery.
We are lucky enough to use the very latest in machine technology, with fully adjustable PSI and water temperature we can adjust our cleaning technique to deliver safe and efficient cleaning practices in your home.
We only ever use eco friendly and pet and child safe cleaning products to bring your carpets and sofas back to life!
Being based locally in Leeds, we have a good knowledge of the properties, areas and carpet types, we are very punctual, reasonable and reliable Yorkshire folk. A lot of our customers have dogs, pets and kids, and some other customers just like keeping things really nice and tidy especially for special occasions. We are always on hand for any stains and spillages at short notice throughout the year.
Welcome to the city cleaners, your leading provider of carpet cleaning in Horsforth. Our team of expert cleaners have been providing top-notch carpet cleaning services for many years and have built a reputation for delivering quality and reliable services to homeowners and businesses alike. We understand the importance of keeping your carpets clean and looking their best, which is why we have put together this comprehensive guide to carpet cleaning in Horsforth.
Carpet Cleaning Process
Carpet cleaning is a multi-step process that involves several key components. The first step is to thoroughly vacuum the carpet to remove any loose dirt, dust, and debris. This is an important step in preparing the carpet for cleaning and helps to ensure that the cleaning solution penetrates deep into the fibers.
Once the carpet has been vacuumed, our cleaners will apply a specialized cleaning solution to the carpet. This solution is designed to break down and remove dirt, stains, and other impurities from the carpet fibers. The solution is left to soak into the carpet for a few minutes before being extracted using a high-powered steam cleaner.
The steam cleaner uses hot water and high-powered suction to extract the cleaning solution and dirt from the carpet fibers. The result is a deep and thorough clean that removes even the toughest stains and leaves your carpets looking fresh and new. Our cleaners will then rinse the carpet with a neutralizing solution to remove any residual cleaning solution and restore the carpet fibers to their natural state.
Stains and Spillages
Carpets are susceptible to a wide range of stains and spillages. From pet accidents to red wine spills, there is no shortage of ways that your carpets can become stained and dirty. Some of the most common types of stains that our cleaners encounter include:
Pet accidents: Pets are notorious for leaving behind accidents on carpets. These can range from urine to feces and can be difficult to remove without professional help.

Food and drink spills: From spilled coffee to dropped pizza, food and drink spills are a common cause of carpet stains.

Oil and grease stains: Grease and oil can easily transfer from your hands or shoes onto your carpet, leaving behind stubborn stains.

Red wine spills: Red wine is notorious for being difficult to remove from carpets, but our cleaners have the expertise and equipment to tackle even the toughest red wine stains.
Why it's Important to Clean Your Carpets
There are many reasons why it's important to clean your carpets regularly. Some of the key benefits of cleaning your carpets include:
Improved air quality: Dirty carpets can harbor a wide range of pollutants, including dust, dirt, and pet dander. Cleaning your carpets can help to improve the air quality in your home, making it a healthier and more comfortable place to live.

Increased lifespan: Dirt and debris can quickly wear down the fibers of your carpet, reducing its lifespan. Cleaning your carpets regularly can help to extend the lifespan of your carpets, saving you money in the long run.

Enhanced appearance: Dirty carpets can make your entire home look dingy and unkempt. Cleaning your carpets regularly can help to enhance the overall appearance of your home and make it look more welcoming and inviting.

Improved hygiene: Dirty carpets can harbor bacteria, mold, and other harmful substances that can negatively impact your health. Cleaning your carpets regularly can help to improve the hygiene of your home and keep you and your family healthy.
Who May Need Carpet Cleaning
Almost anyone can benefit from having their carpets cleaned, but some groups of homeowners are more likely to need carpet cleaning services. Some of the most common groups of people who need carpet cleaning include:
Pet owners: Pets can easily leave behind accidents and stains on carpets, making carpet cleaning a necessary part of pet ownership.

Homeowners with young children: Young children can be messy, and carpet cleaning can help to keep your carpets looking clean and fresh, even with little ones running around.

People with allergies: Dirty carpets can harbor a wide range of allergens, including dust, pet dander, and mold. Cleaning your carpets can help to reduce the levels of allergens in your home, making it a more comfortable place to live for those with allergies.

People who entertain frequently: If you entertain guests frequently, you want your home to look its best. Cleaning your carpets can help to ensure that your home always looks welcoming and inviting.

Homeowners with high-traffic areas: High-traffic areas of your home can become soiled and stained quickly. Cleaning your carpets in these areas can help to keep them looking clean and fresh.
Popular Situations in Need of Carpet Cleaning
There are many situations where homeowners may need carpet cleaning services. Some of the most popular situations include:
Moving in or moving out: Moving can be a stressful time, and cleaning your carpets can help to ensure that your new home is clean and fresh.

Spring cleaning: Spring is the perfect time for a deep clean of your home, and cleaning your carpets is an important part of this process.

Stains and spills: Stains and spills can happen at any time, and cleaning your carpets can help to remove these unsightly blemishes.

Holidays and special events: Holidays and special events are a time for celebration, and you want your home to look its best. Cleaning your carpets can help to ensure that your home is ready for any special occasion.

Regular maintenance: Regular carpet cleaning is an important part of maintaining the appearance and lifespan of your carpets. Cleaning your carpets regularly can help to keep them looking fresh and new for years to come.
In conclusion, whether you're a pet owner, a homeowner with young children, or simply someone who wants to keep their home looking its best, the city cleaners are here to help. With our expertise and top-of-the-line equipment, we can provide you with the carpet cleaning services you need to keep your carpets looking clean and fresh. Contact us today to schedule your appointment and experience the best carpet cleaning in Horsforth.
Why Horsforth Residents Need Carpet Cleaning
Horsforth is a beautiful and bustling suburb located in the north of Leeds, England. With its charming Victorian homes, well-maintained parks, and vibrant community atmosphere, Horsforth is a great place to call home. However, with so much activity and foot traffic, it's important for Horsforth residents to keep their homes clean, especially their carpets.
Carpets can quickly become soiled and stained, especially in high-traffic areas. Dirt, dust, and other particles can become trapped in the fibers of your carpet, leading to discoloration, matting, and an overall unsightly appearance. Carpet cleaning can help to remove these unwanted particles, leaving your carpets looking clean, fresh, and like new.
In addition to improving the appearance of your carpets, carpet cleaning can also provide a number of other benefits. For example, it can help to improve the indoor air quality in your home by removing allergens and other irritants. This is especially important for people who suffer from allergies or other respiratory conditions.
Carpet cleaning can also extend the lifespan of your carpets by removing dirt and particles that can damage the fibers over time. This can help to save you money in the long run, as you won't need to replace your carpets as frequently.
Finally, carpet cleaning can add value to your home. If you're thinking of selling your home in the future, having clean carpets can help to make your home more appealing to potential buyers.
In conclusion, carpet cleaning is an important part of maintaining the appearance and functionality of your home, and it's especially important for residents of Horsforth. With its bustling community, charming homes, and high levels of foot traffic, Horsforth residents need carpet cleaning services to keep their homes looking their best. Contact the city cleaners today to schedule your appointment and experience the best carpet cleaning in Horsforth.
Personalised customer service
Local knowledge with reliability
Great local supplier contracts
Keep costs down
The best possible service
Members of CheckaTrade and TrustPilot
Benefit from our local knowledge with reliability and quick appointments, with our local supplier contracts we can also keep the costs to you low. Our reputation counts, we aim to provide you with the best possible service meaning you can book with confidence with The City Cleaners, your local carpet cleaners in Horsforth. We are also members of CheckaTrade and TrustPilot. You can see our TrustPilot reviews here.
Words from our Horsforth based customers
We stand by our work and our reputation and we would like you to see honest reviews and genuine customer experiences from our own clients. We have many positive reviews scattered across every available platform, we have reviews on yelp, google, trustpilot, and facebook. Check out our google review page for up to date reviews.
Its in our own interest to do a good job, and you can see for yourself, why don't you check out our instagram page for daily posts and videos of our cleaning results. You can also see our results and updates on our facebook page.
G
Gemma Wilkins
Had an end of tenancy clean done from the city cleaners, it was a commercial clean for our estate agents. As well as the carpets and sofas they also cleaned the communal areas between the apartments free of charge, excellent carpet cleaning service, will be using again. Thanks so much!!
M
Mark Horner
Adam created a space in his busy diary for our urgent cleaning needs and turned up on time despite the heavy snowfall in our area. He is polite, considerate, professional, knowledgeable and skilled at his work. The results were superb… better than we could have hoped for. He saved a treasured piece of family furniture from having to be disposed of. Fantastic value for money and highly recommended.
P
Pamela Meredith
Got my living room carpet and hallway carpet cleaned today. Had some nasty stains and the doorways were looking very grubby. Adam from the city cleaners came around and did a brilliant job of everything, i was also impressed that he wore full PPE too during this covid pandemic, this gave me peace of mind and an all round excellent service.
M
Mitesh Parmar
Adam was brilliant from start to finish and cleaned all our carpets, rugs and fabric headboard to perfection. There were a couple of stains that appeared after the carpet had dried and Adam quickly arranged another appointment, without hesitation, straightaway and concentrated and removed these stains. Brilliant service - I will be booking him in again and will also recommend him to others. Thanks once again Adam.
K
Katie Winn
Adam cleaned our sofa which hasn't been cleaned in 6 years!! It looked brand new when he'd finished. So impressed. The carpets look amazing too. He was very efficient and knowledgeable. We definitely recommend his services and will be using him again in the future.
J
James Winn
I would recommend Adam without hesitation, for any of your cleaning needs. A really professional job at a great price and Adam is lovely guy, with very high working standards! Thanks for a top job!
Frequently Asked Carpet Cleaning Questions
Is it worth trying to clean my own carpets?
Carpet cleaning is a very complicated chemistry whereby its important to understand what type of carpet fibres you have before attempting to conduct any sort of cleaning.
Wool, natural fibres and other fine fabrics can be very sensitive to acidic or alkaline cleaning chemicals and would need to be used properly to not damage, discolour or change the composition of the carpet.
The thing is, we need these chemicals to break down certain stains and spillages embedded within your carpets, but these chemicals need to be neutralised and rinsed properly from the carpet otherwise you can start to get problems during the drying process.
Other issues with DIY carpet cleaning are over wetting the carpet, this causes the carpet to shrink or become wavy with ripples on the carpet, Also some backings are made from Jute and this natural fibre can cause browning issues or wick back.
Should I hire a Rug Doctor or use a Vax carpet cleaner?
A lot of the DIY machines you can hire yourself are only good for maintenance really, once your carpet is deep cleaned by a professional these types of machines can help keep them cleaned from light stains and surface spillages if used on a regular basis, but not very good for a deep carpet clean that cleans deep into the carpet pile.
The DIY machines out there such as the Vax carpet cleaner and the Rug Doctor don't have very powerful vacuums onboard, so its all good and well applying the water and shampoo but it doesn't always extract all the moisture from the carpet leaving you with wet carpet and that stagnant wet dog smell on wool carpets.
Generally they sell you a generic universal carpet shampoo that is suitable for all carpet types, however this shampoo isn't manufactured for any carpet types in particular and therefore just does a standard job rather than really breaking down any type of stains and spillages.
What's the difference between professional carpet cleaning and doing a DIY carpet clean in my home?
The City Cleaners uses powerful Airflex machines manufactured by Cleansmart, your standard rug doctor will have a PSI of 28 our Airflex machines have 400 PSI pumps onboard. The vacuum on the rug doctor is 1200 watts where the LamB Ametek vacuum motors on the Airflex machines are 240 volts, you can see how big the difference is between your rug doctor and the powerful commercial grade carpet cleaning machines we use.
Instead of just using one universal shampoo for every carpet we have 15 different chemicals and 20 different spotters we take to every job, depending on the type of carpet you have we would use up to 4/5 different chemicals to clean that particular carpet, applying a pre spray, rinse in the tank of the machine, deodoriser, pet stain and odour enzyme treatments, various spotters to remove stubborn stains and also scotch guard protection to help protect your carpet from stains and spillages in the future.
Also the knowledge our carpet cleaning technicians have is unbeatable, with 12 years in the carpet cleaning industry, various training courses, accreditations, cleaning carpets day in day out just doesn't compare to having a go yourself. The City Cleaners does all the pre vacuuming, fibre testing, deep cleaning of the carpet, stain removal, heavy lifting of the furniture, deodorisation and protection of the carpet.
The difference in price between hiring a professional carpet cleaner and hiring a Rug Doctor?
As a matter of fact, the price of hiring a rug doctor for one day, including the purchase of the shampoo equals the same price we would charge to come and do one carpet anyway, so save yourself some time and effort and hire a professional to come and clean your carpets in your home or workplace.
Do you hoover the carpets first?
Of course we do! Any decent carpet cleaner should hoover your carpets and upholstery prior to cleaning, not only can we do a better job, but we don't want all that loose debris running through our machines either.
How long does my carpets take to dry?
Our machines have very powerful vacuums, meaning at the longest your carpets are dry within 1.5 hours! We also have very low moisture methods that can dry even quicker!
Why choose the city cleaners over anyone else?
Our carpet cleaners in Horsforth use the very best machines and products in all of our cleans, and our cleaning experts will take care of your carpets.
Professional Carpet & Upholstery Cleaners
Established for over 10 years
Free Scotch Guard Protection
Expert Trained, Uniformed & CRB
Checked Cleaners
Fully Insured
Latest machine technology
Eco friendly products
Pet and child safe detergents